Are you a process knitter or a product knitter?
What kind of knitter are you? Product or process? I don't know about you but I've never really understood the term 'process knitter' or 'product knitter' never mind which one I am.
My mum is a very skilled knitter and inspired me to start knitting a few years ago. I'd say I'm still relatively slow, I am much more focussed on the knit being neat than a speedy finish and yet, I always want to finish a project before I start the next one. Mum however has many projects on the go, has floor to ceiling stashes of yarn, adores complex techniques and has pictures of sheep on most items in the house. The idea of knitting a scarf in an endless knit and purl would make her toes curl.
I however loved that I could design my own things, make hats and scarves for friends and feel safe in the simplicity of an easy pattern. Yet, I'd often lose momentum. Unless there's an impending deadline (a gift) life gets busy and I'm no good at prioritising my time and end up knitting furiously with the television on.
Before the lockdown I went to a knitting group every Sunday and I think that really helped me get into a flow. I loved ordering the tea and the slice of cake and perching myself at the end of the table next to the really experienced knitters, listening more than chatting and relishing the help and advice when I ventured to more challenging projects. The time would melt away and I began to love the process more and was able to push myself into more complex patterns – my first sock was a thrilling achievement!
I guess the question is do you knit for the process, to relax, making notes in your pattern book, de-coding, planning and disappearing into that mindful and meditative state? Or do you knit with a means to an end? Knitting so that you've made a 'thing' that you can wear with pride or gleefully give away.
Still unsure? Let's break it down.
THE PROCESS KNITTER
The process maker spends hours luxuriating in the act of knitting, selecting the perfect needles, the perfect cast on, ritualising the moment – the right chair by the right window with the right lamp. They collect project bags, pour over patterns, sharpen their pencil to mark out the steps. They wander round yarn stores, sniffing and squishing skeins, holding them next to each other to work out what colour goes with what.
The process knitter loves just that, the process. It's less about the 'thing' at the end. In fact the process knitter will often have several projects on the go and when they are finished they barely notice what they've made as they've already given it away or moved onto the next project. Hungry for the next technique, they immerse themselves in the learning and barely a day goes without picking up the needles to knit "a few more rows".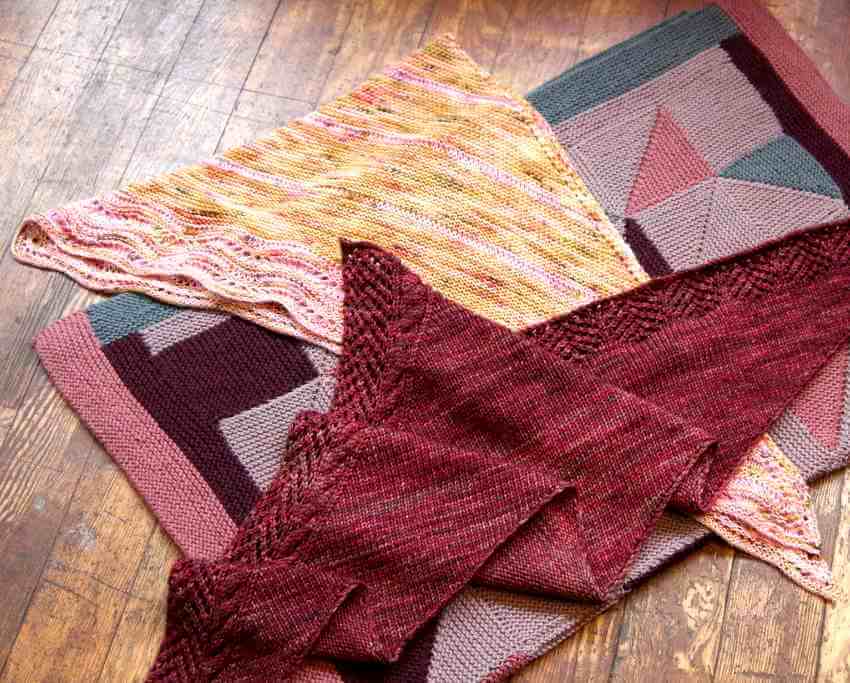 THE PRODUCT KNITTER
The product maker is a little impulsive. Desperate to get the thing done so they can wear it and they've probably thought they could get away without a swatch. Are you the kind of person that says manically "I'm coming, just one more row!". Do you get more of a thrill from the finished thing rather than relishing the making? The product maker cannot wait to get to the cast off, in fact the nearer they are to the cast off the more likely they are locked away in a room somewhere until they can emerge declaring with delight "it's finished!".
There's no right or wrong. Whichever one you are – there is joy to be had. I wonder, do I get as much enjoyment wearing the things I've knitted as much as I enjoy knitting them? I love the satisfying feeling of having something finished. Recently I've taken the time to design a cardigan for my next project but I can get very frustrated with the process too.
My boyfriend is definitely a process knitter, he relishes decoding a pattern, he even loves fixing my mistakes tending to the wool like a Nurse whereas I get so impatient and confused. I'm wondering if I may just be a bit of both. Although, remember that sock I was thrilled to have made? Well the second sock is still waiting for a toe….maybe I am a process knitter after all!
Written by Alice Blundell
More like this…