Some people love wearing odd socks.  I have friends who think that pairing up socks after washing is a prolific waste of time, that life is too short to bother.  It could be the practical cure for second sock syndrome but for many the thought of wearing odd socks puts their teeth on edge.  Matching socks is not rocket science but when second sock syndrome strikes you need to make the transition into the second as simple and as easy as possible.  And for those people Schoppel Wolle has come up with a practical solution to make sure your hand knitted socks will always match, no thinking necessary.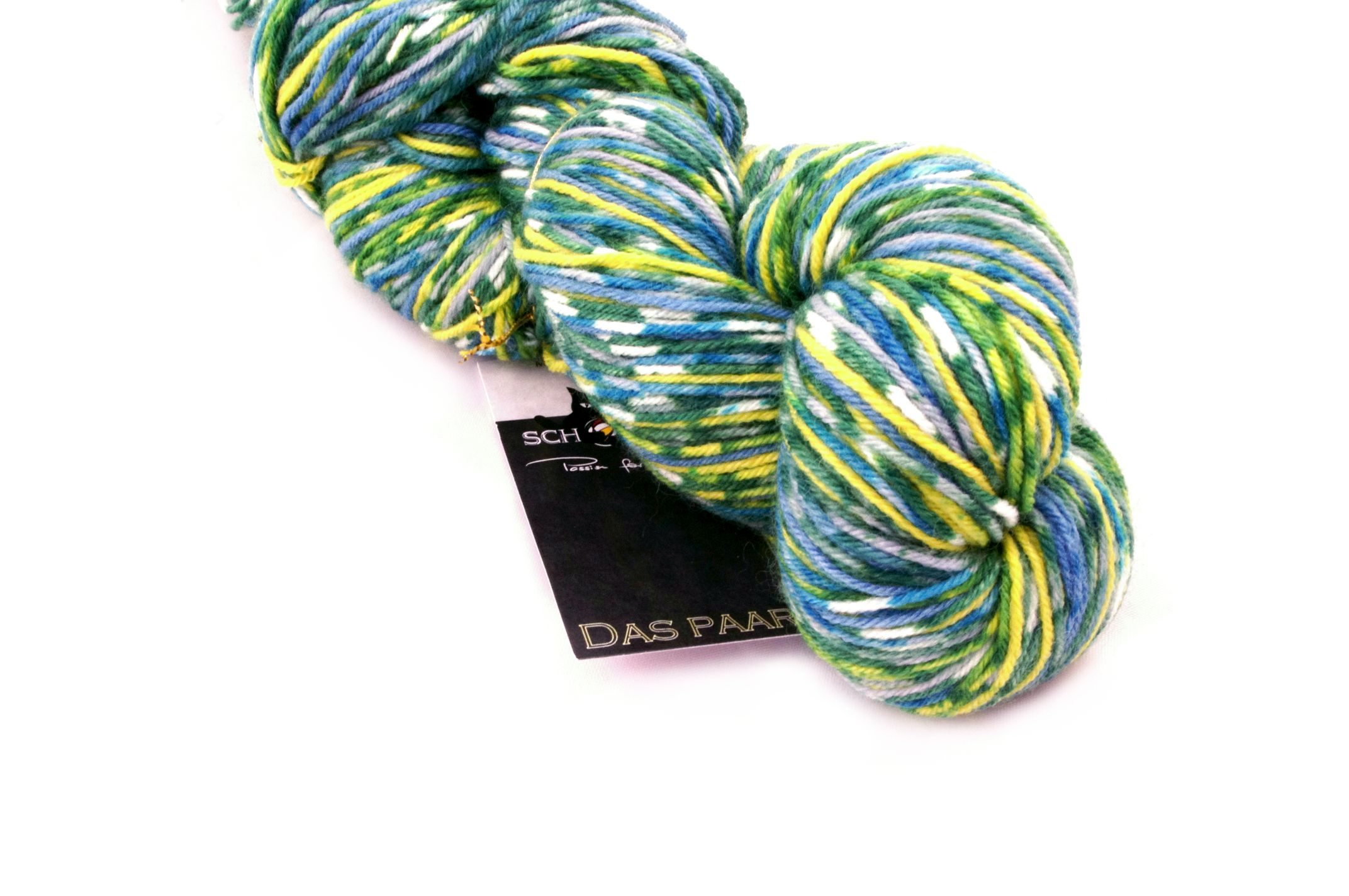 This solution is Das Paar, the new variegated, self striping  sock yarn from Schoppel Wolle.  The 100g skein is sneakily two 50g skeins wound separately from exactly the same point, taking all the thinking out of sock matching.  Das Paar comes in three great colours.
Do you feel strongly about matching socks?  Or do you not mind quirky mismatched stripes?
You can check out all the Schoppel Wolle sock yarns YAK stocks here…  they do a great selection of variegated colours.  Whether you want your socks to match or not, well that is up to you.