Yes, I did just use a hashtag as a blog title…
Chartreuse the colour is named after a liquor originally made by monks in the 18th century. One of those colours that can end friendships with arguments as to whether it's actually green or yellow. It is somewhere in between, it is popping up everywhere this summer and I love it!
Thankfully there is lots of yarn to quench my chartreuse thirst…
On the hand dyed side and top of my list are The Walk Collection's Delicate Merino and The Uncommon Thread BFL Fingering.  These are the patterns I have in mind.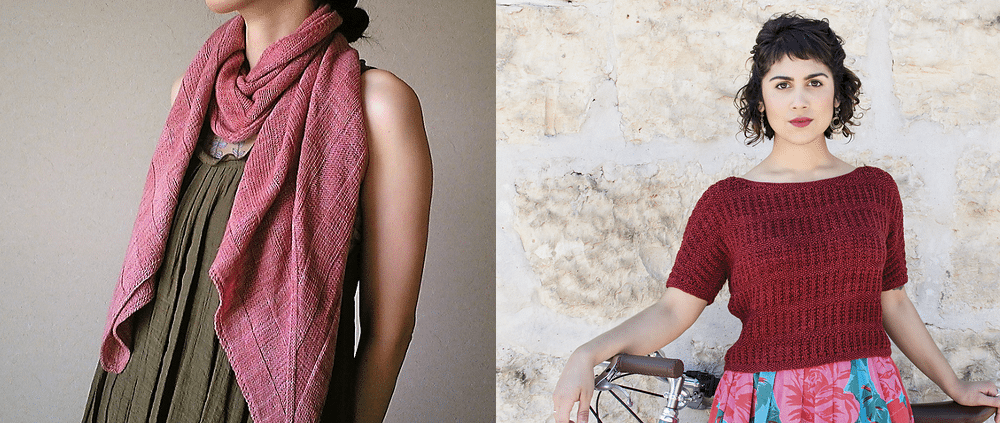 On the left, Banana Leaf Shawl by Yuki Ueda. A light weight wrap which in the Delicate Merino Chartreuse will pop and bring life to any outfit. On the right, Michaela by Nadya Stallings. This pattern was featured in the Summer 2015 issue of Pom Pom Quarterly. I would love to make a version of this in BFL Fingering in their Avocat colourway. Paired with denim shorts I can imagine wearing it all summer long.
Mill dyed now we have Kalinka by Karin Oberg and Lang Golf. Kalinka is a wonderful 100% linen which I chose to stock because of the amazing colours which are less commonly found in linen like this colour lime. Golf is 100% cotton in sport weight and has a lovely sheen. Patterns which jump out at me,
On the left, Scarborough by Pam Allen. This shug just screams wedding attire to me. Wear it over as plain a dress as you like (probably the plainer the better) and everyone will be asking where your shrug is from! Can't quite imagine yourself wearing this colour but still want it in your life then the cute Hexagon Pillow by Linda Permann would be a lovely addition to your sofa.
It's not green, it's not yellow, it's chartreuse! Who is getting the next round in?