Holiday Field Bags from The Fringe Supply Co.
Oh boy have we been spoilt with this years Holiday Field Bag! We are so excited to share with you two new editions of Field Bags from Fringe Supply Co. We received our jut in time for their launch today! We all know how amazing the original plain canvas Field Bags are, with their handy pockets and pouches, tough fabric and leather handle. This Christmas, they just got an upgrade! With all the usual features these new Field Bags use waxed cotton PRINTED fabric.
Drum roll please….
We have Camo & Black Watch Plaid (Tartan) in stock and we think they make the project bags of dreams. Can we have one of each please?
The camo fabric is heavier and sturdier than normal, where as the Black Watch is a little lighter weight fabric making it more crushable.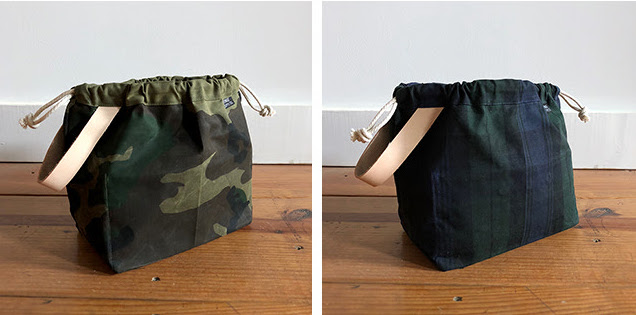 Each bag can be found on our website, and in our bricks and mortar shop in North Laine, Brighton. We are proud as always to be the exclusive UK supplier of Fringe Supply Products!
If you haven't seen already, you can also find plenty of other Fringe Supply bags on our website including the new Knitting Necessities canvas tote bag designed by the shipping manager DG. It is 100% sturdy cotton canvas with comfortable straps and a generous gusset! 

Christmas lists at the ready! Until next time… Happy knitting.