You know when you have an idea or thought in your head and someone else says it out loud before you do. Reading the new issue of Pom Pom Quarterly I had that "I was just thinking the same thing!" feeling. Anna Maltz's column in Pom Pom is always the first thing flip to in a new issue. She expresses ideas and sentiments about why we knit, how we knit and the joy of knitting which always get me thinking. This issue is branded the Wool Issue and Anna talks about the wonderful revival of British breed yarns and the ever growing interest in tracing the steps of where our yarn has been on its journey to us.
I love the concept of yarn having a back story that says something about the place and culture it came from. The products I choose to stock at YAK show the evolution of my own relationship with fibre and my journey in finding it. The best bit of course is that I am lucky enough to have a shop full of customers who are in search of exactly these types of yarns, who are interested in the back story and are open and eager to try something new.
When I got my first stock of the West Yorkshire Spinners sock yarn Signature 4ply a few months ago I was thrilled to have something so home-grown with such easy traceability. Their tag line is, Reared, Sheared and Spun in Yorkshire. What could be more simple? After the success of the Signature range I was eager to give some of their other yarns a go.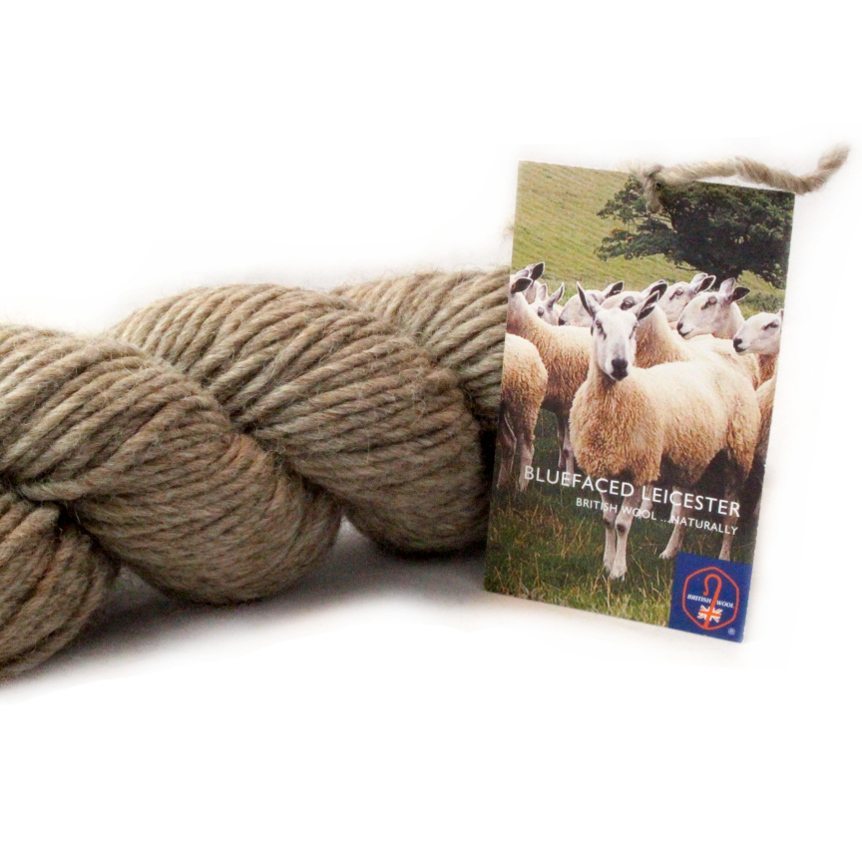 Probably the most popular British breed for knitting yarn, Blue Faced Leicester is renowned for also being one of our softest. The West Yorkshire Spinners 100% BFL Aran is a single ply roving. It ticks all the boxes for softness and comes in three natural colours. It would be perfect for some serious cables, cables you could get lost in. Joji Locatelli's Opposite Pole would be fabulous.
The amazing construction of this cardigan is a great modern take on traditional cables and would make a serious statement piece. Knitted in the WYS BFL Aran this would quite possibly be the most cosy cardi in town.
Another yarn from West Yorkshire Spinners I decided on was recommended by YAK sidekick Emma. Jacob fibre is one of her favourite fibres to spin with and she knew I'd love it. This 100% Jacob DK is crunchy and a little bit rough but is actually a lot softer than I was expecting, and definitely nothing to be scared of.
I personally wouldn't think twice about wearing this yarn next to my skin but if you are particularly sensitive you might want to cop a feel of it before deciding. The natural colours are what really pulled me in, the natural ecru is mixed with the natural brown/black to create the in between grey tones.
I think using the two most contrasting colours would be wonderful for stranded knitting. This yoked jumper Sundottir from Brooklyn Tweed hits the spot perfectly. The original pattern is knitted in a worsted yarn so you might need to go down half a needle size to get gauge, but the result would be a lighter jumper, much more suited to the British climate.
The Jacob DK has been a favourite of our knit night group in recent weeks. So much so in fact that two of our regulars are starting their very own mini knit along next week. They've decided to knit Dubonnet by Thea Colman and I will be keeping up with their progress over on facebook if you're interested in seeing how they get on.
That's it for today. I have another exciting yarn to show you soon, along with its wonderful back story. Don't forget you can read Anna's whole article in the autumn issue of Pom Pom Quarterly.