New publications from Pom Pom!
We have had a fabulous delivery this week from the gals at Pom Pom Quarterly and Pom Pom Press. As well as the new winter issue of Pom Pom Quarterly, (in which we want to knit everything! Cables and colour work, woah!).
You can find this issue along with many back issues. We loved the theme of Vivid Winter, and think the issue capitulated it entirely. Some of our fave items include Chrysocolla by Tatyana Scotce, Fluorite by Andrea Mowry, and Orianna by Paula Pereira.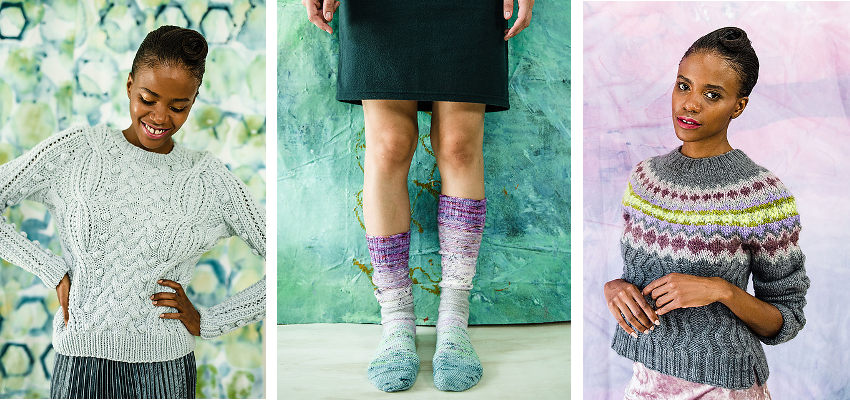 We are super excited to share Bristol Ivy's first book with you!
Knitting Outside the Box draws on what inspires Bristol most when designing and teaching, it includes exercises to help you, the knitter and reader explore beyond the boundaries of traditional techniques, push your creativity, manipulate fabric and with a little sprinkling of maths to help you put it all together. Each technique is accompanied with a complementary pattern showing you how to put your new learned skills into practice. 
It is certainly a book to curl up with on a Sunday Morning with plenty of in depth explanations, tutorials and a stitch dictionary to start your very own experiments. 
Fifteen garments and patterns featuring Bristol's amazing flare for geometric shapes and patterns are paired with fabulous yarns and exquisite photos in this 200 page hardback book published by Pom Pom Press and printed in the UK. A few of our faves include Lillemor, Woodman, and Yayoi. 
You can come and browse both publications in our Brighton shop or find them on the website. 
Until Next Time… Happy Knitting!