Pattern Round Up – August 2019
Is it very bad to admit that although the sun is shining outside we are already planning for our Autumn knitting? Far from wishing for the summer to end yet we are just getting carried away by all the great winter patterns recently released. In this month Round Up we're giving you 80's-inspired colour work, beginners jumpers and pretty accessories.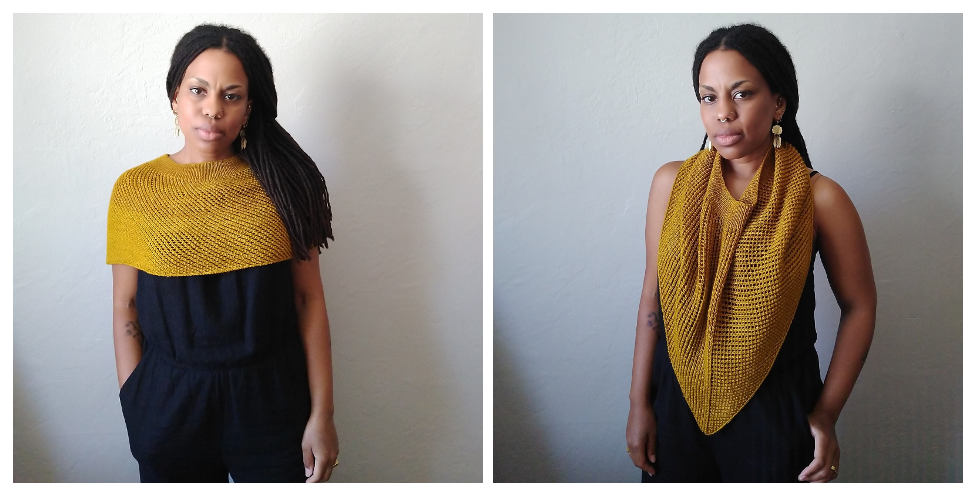 The Droplet Capelet is a simple but very clever design by Denise Bayron. A simple shape combined to a simple lace motif and yet so many way to wear it. Place the rounded side at the front to make it look formal or go for a more casual look by wearing it like a cowl. This would look striking with the bold colours of the Malabrigo Sock range.
Unleash your inner 80's kid with the Lara Jacket by Shiny Super Hero. This amazing piece of intarsia is knitted flat from the top down. To lean even further into the retro vibe, SSH has doubled the circles with a thread of lace weight mohair. Not convinced about mixing such bright colours together? A muted version with a neutral background might be just what you need. For this one we'd suggest to mix some De Rerum Natura – Gilliatt with the Onion – Silk + Kid Mohair.
Another tribute to the 80's with the Lili's Bobble Sweater by Paula Leme. Worked seamlessly from the bottom up, this Aran jumper features an amazing bobbled yoke and balloon sleeves. Cyrano or Malabrigo Chunky would work a treat for this pattern.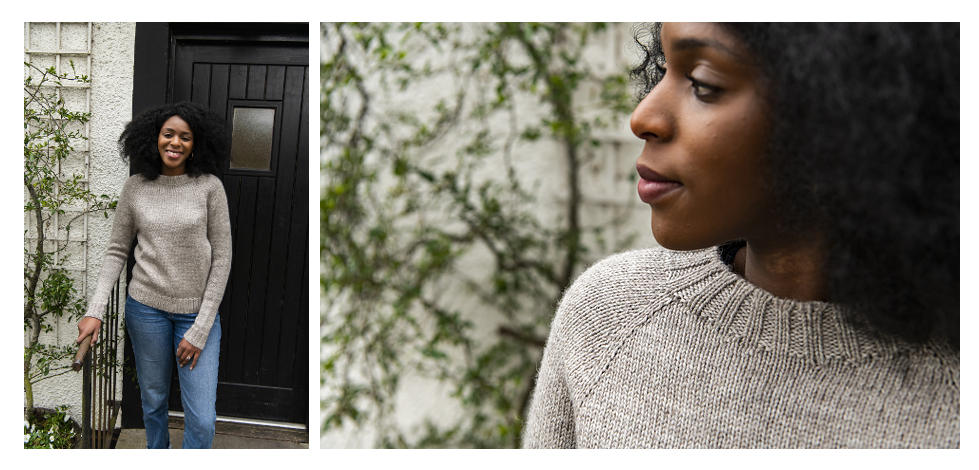 One Sweater by Becky Baker is the perfect beginner jumper. It is knitted in the round from the top down and offers 13 sizes ranging from Age 1-2 to size XXXL. Its straight shape and raglan shoulders makes it suitable for both men and women. Perfect if you're planning to knit a jumper for yourself as well as for your beloved ones. Plain stockinette like this is great to bring out the colours of variegated yarn like the Malabrigo Rios.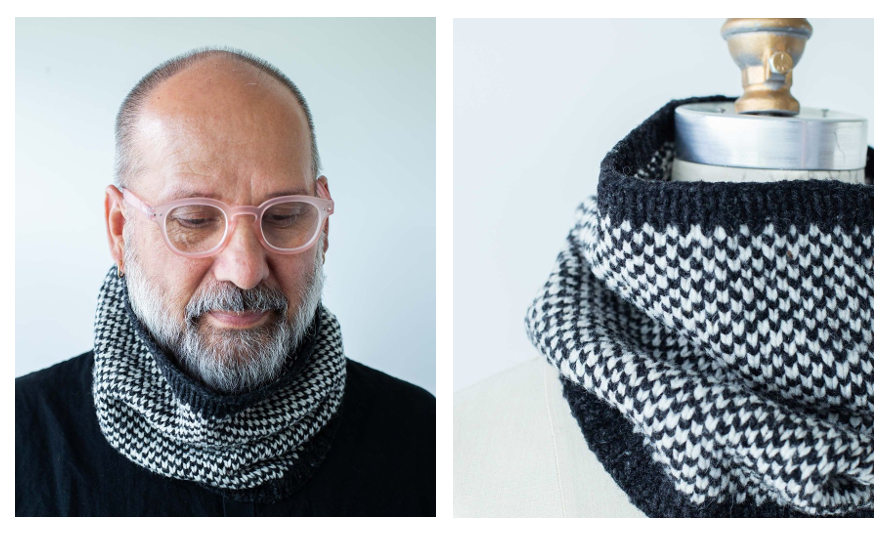 Churchmouse Yarns and Teas are treating us with a lovely free patterns; the Simple Colourwork Cowl. The stranded motif is worked in a one-by-one repeat creating a striking checker-like effect. This would be a fun project to tackle stranded colourwork for the first time. For a super soft result, pick up two contrasting colours of the Kate Davies – Ard Thir.
We'll finish with another free pattern, The August Hat by Sarah Solomon. Hats are also great to ease into colourwork. They're fairly quick to knit and always look amazing once finished. Gilliatt would be perfect to give a nice traditional look. Note that we're also going to receive a batch of Kelbourne Woolens – Germantown in the next few weeks.
Until Next Time… Happy Knitting!