Weight:
worsted
Fibre:
65% alpaca, 35% wool – non-superwash
Ball:
Needle size:
5.00 mm (US 8)
Gauge:
19 stitches =
10 cm x 10 cm (4 in x 4 in)
Spin:
worsted spun
Fibre Origin:
Peru & Uruguay
Processed:
milled & dyed in Norway
Care:
machine washable on a cool wool cycle (handwashing recommended)
For when only soft will do
A light and warm blend of 65% alpaca and 35% wool for all your cosy winter knits. The high alpaca content makes of this super soft yarn a great option for people with sensitive skin or for projects worn next to the skin like hats and shawls. 
Full of twist and bounce it would also work nicely with textured patterns. The cherry on top is that it is machine washable on a gentle wool cycle so great for kids too.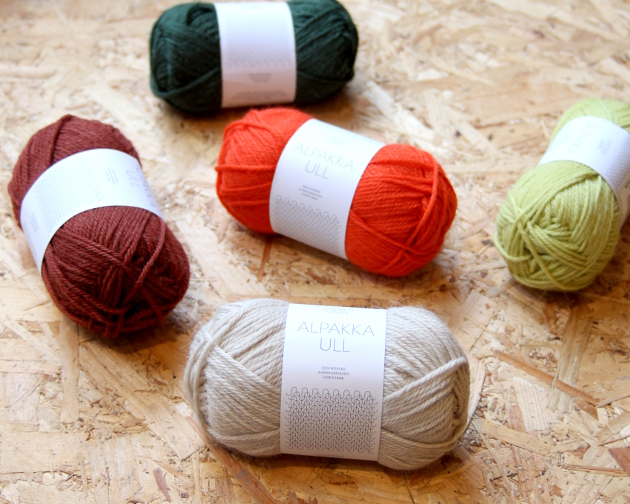 Sandnes Garn was first founded in 1888 in the industrial city of Sandnes and has since become an icon of the Norwegian knitwear industry. They are one of the oldest spinning mills in Norway. 

The alpacas this yarn comes from live in Peru 3000 meters above sea level where they feed on natural vegetation. The farming of alpacas doesn't require the use of fertiliser.
Although Sandnes Garn classifies Alpakka Ull as a worsted weight yarn we find that it also works well at a DK gauge.