Scheepjes Downtown Sock Yarn
Weight:
4ply (fingering)
Fibre:
75% merino, 25% nylon – superwash
Ball:
Needle size:
2.50 – 3.00 mm
(US 1.5 – US 2.5)
Gauge:
29 stitches x 45 rows
10 cm x 10 cm (4 in x 4 in)
Processed:
milled & dyed in China
Care:
machine washable on a wool cycle up to 40
 ͦ C
(hand washing recommended)
The simplicity of a perfectly stripped sock is a pleasure like no other. Meander through the city streets and take in the vibrant city centre. 
Downtown sock yarn is one of the softest sock yarns we've come across. The extra fine merino is living up to its name. The added nylon gives the blend strength. 
Socks might be what jumps first into your mind but this yarn would be amazing knitted into an accessory or garment. Why keep the softness just for your feet?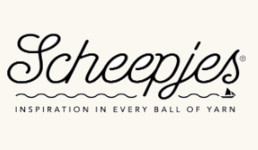 Scheepjes is a Dutch brand started in 1855 but has roots going all the way back to 1799. Starting out as part of the wool cottage industry Scheepjes progressed through the industrial changes of each time period. Until the 1980s when globalisation took hold, they could no longer compete and went bankrupt. Until…
In 2010 Dutch family haberdashery wholesaler DeBondt took on the much loved Scheepjes name. They have spent the last decade reviving the brand and producing beautiful new yarns.