Summer Holiday Project – Eugenie's Beach Tank
One of the best things about being surrounded by knitters all day is the inspiration you can get from watching their chosen projects come to life. From choosing a pattern, yarn, swatching and then finally casting on, the process can be lengthy but getting it right from the start means the rest will flow without a hiccup.
Today is the first in a 3 part series where the 3 amigos (YAK's best employees) will chat about the the beginnings of their latest projects, all swatched and ready to go for the impending holiday season. First up is Eugenie!
This Friday I am going back home – to Basque Country – for few days and so lately I have been looking for a new project to take on holiday with me. Being a bit nervous on planes, it is absolutely necessary to keep my hands and mind busy when flying!
Obviously the idea of spending 5 days in south of France, either sunbathing by the beach or crossing the border to eat some tapas in Spain, put me in a mood for some proper summer knitting. My idea was to find something quick to knit, light weight, preferably made of cotton and no sleeves.

I had my eyes on Jess Schreibstein's Beach Tank for a little while and as it ticked all the boxes, it seemed it would be the ideal project for my long weekend away. I loved the simplicity of its design, the marbled effect created by using two strands of yarn together and also thought it would be a good opportunity to try the Shiny Happy Cotton by Wool and the Gang for the first time. To find some more inspiration I went on Ravelry and looked at what other people did with this project. Jaime from Fancy Tiger Craft in Denver Colorado also used two shades of Shiny Happy Cotton, and although I really like the colour combination she chose and the final result, I was concerned that by using two strands of Shiny Happy Cotton, the top would not be as light weight as I originally wanted.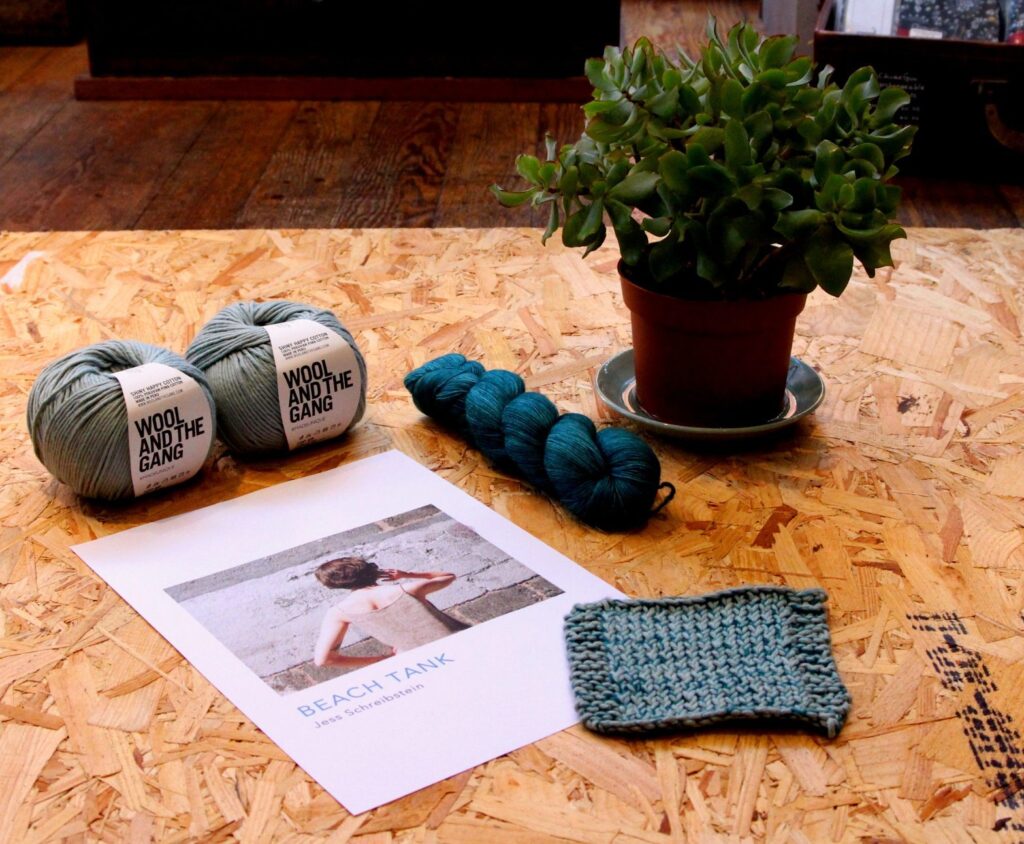 When it came to pick up the colours I knew the Naked Blue would be a perfect match with the Beach Tank. It kind of echoes the blue sky and sea from home – or any other holiday resorts – and so would be a great shade for the coming summer.
To create a marbled effect while keeping the weight of the top as light as possible I decided to use the Malabrigo Lace yarn in blue Emerald – in that way the gauge would not be affected as it would have been with another thicker yarn. I did my swatch and was really pleased with the result.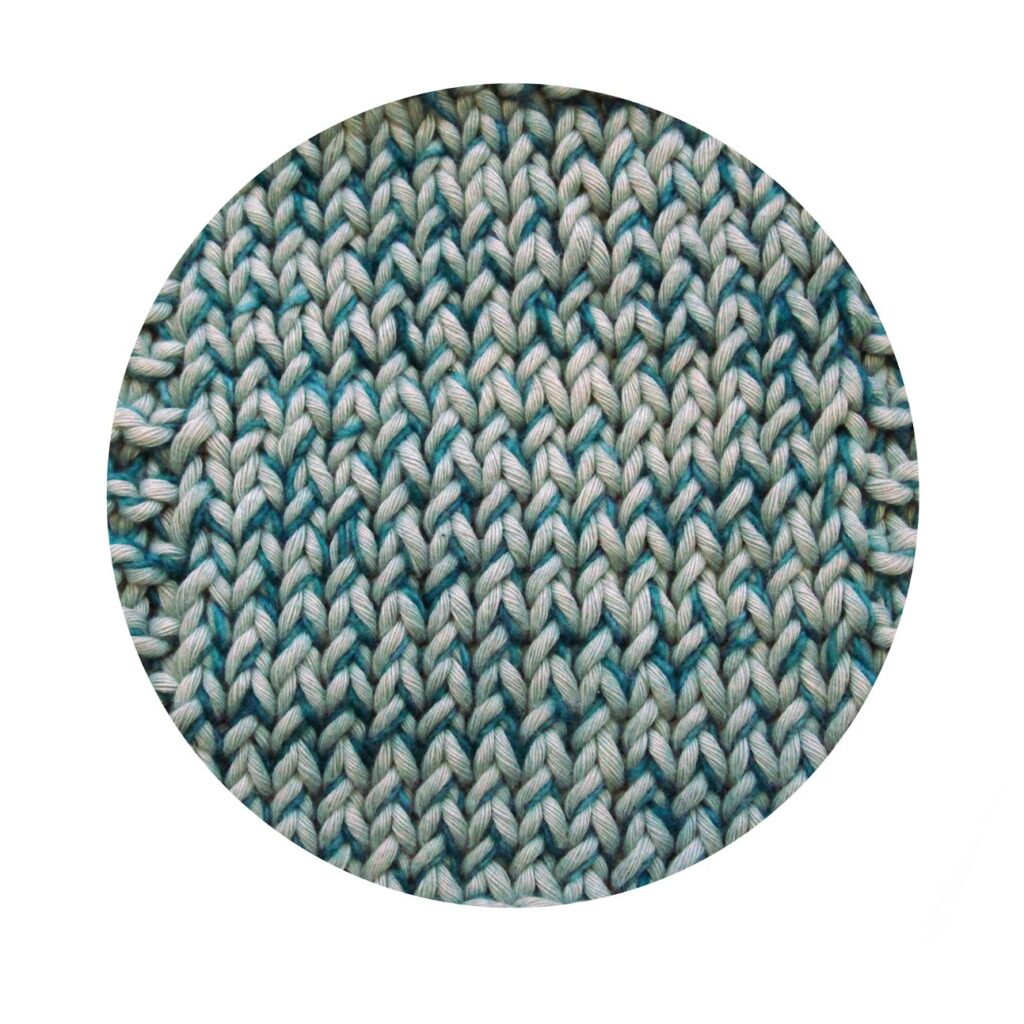 I cannot wait to cast it on, pack my suitcase and enjoy a bit of time away. Of course I will keep you update with some photos as soon it is finished.
Until Next Time… Happy Knitting!