I don't know about where you are but in Brighton there are babies being born left, right and centre. I personally don't know much about babies themselves but what I do know is that there isn't anything much cuter than baby clothes. They're quick to knit, don't take much yarn and of course make a perfect present. Two people who do know a lot about babies, both knit-wise and life-wise are pattern designer Nadia Crétin-Léchenne and Brighton based hand dyer Dani Sunshine AKA Lioness Arts.
These two have come together in collaboration to create a wonderful combination of yarn and pattern which we will be offering exclusively at YAK as a kit. Nadia has a lovely collection of patterns with some gorgeous knits for kids and this one is just as perfect. The simple lines and tiny details make this otherwise simple design as unique as the little one who will be wearing it. Almost seamless (just two little seams are needed for the pockets) the cardigan is knitted in one piece from the top down. Introducing the YAKcardi!
The pattern is sized from 3 months to 2 years. This is my 6 month version which uses just one skein of King of the Jungle. Which brings me to the yarn! King of the Jungle is a Lioness Arts merino 4ply weight. It has a gorgeous twist to it and is so soft I wouldn't think twice about putting a baby in it. Knitted up in garter stitch the colours really sing. I have chosen a range of colours which I hope will suit your baby, whatever their style preference.
A softer palette, Artemis, Brighton Beach, Keepsake & Rock Dove.
Stronger colours, Klimt, Picking Violets, Tulip Punch & The Night Pirates. And my personal favourite which I knitted my sample for the shop in, Undwerwater Love.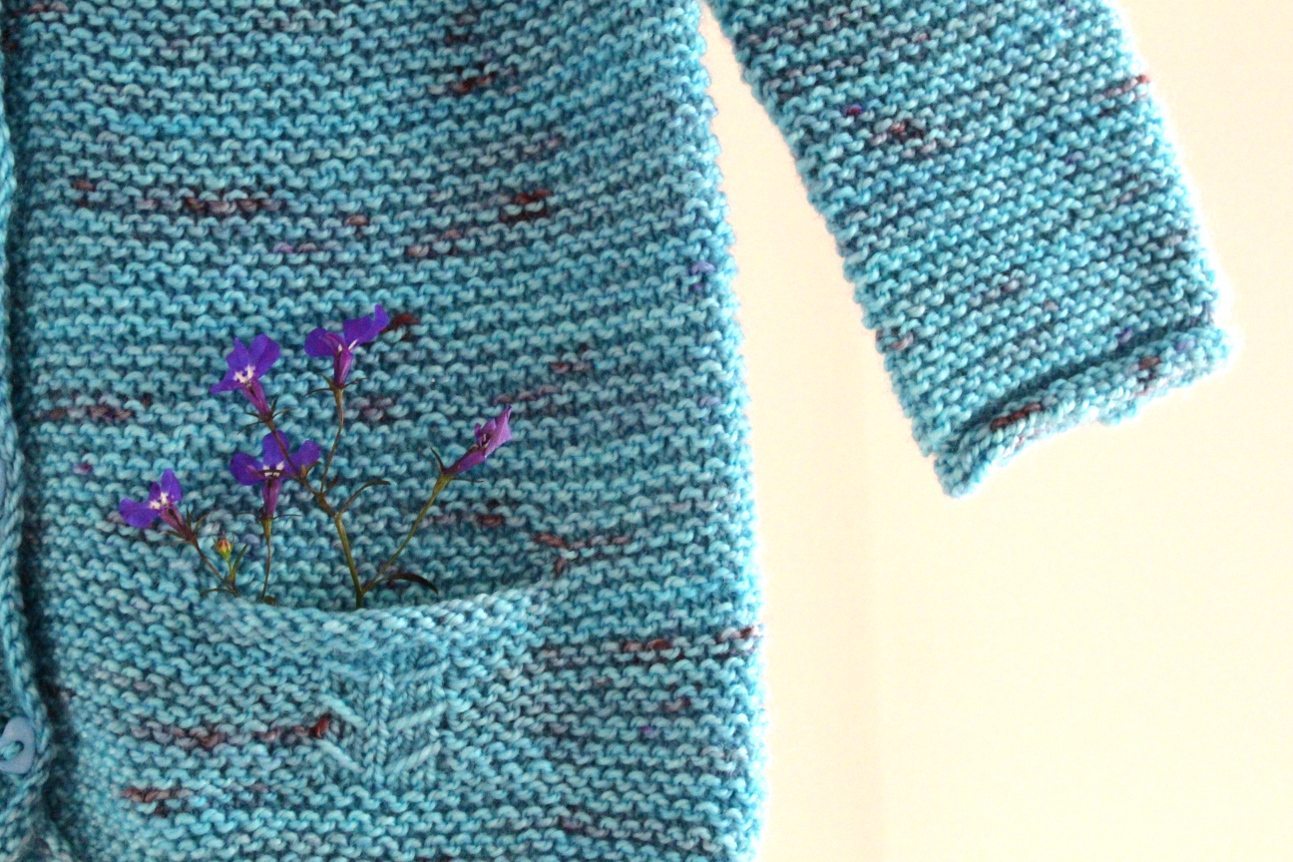 The yarn and pattern is exclusively available in the shop and online. Pick your favourite colour and your favourite baby and knit them something special.