In our Yarn in Review series we ask for your opinion. Today we talked to Iñes about Beiroa a yarn from Retrosaria, wonderfully rustic and spun from the fleece of Bordaleira sheep who live on the slopes of the Serra da Estrela. We spotted her gorgeous version of Cicely by Jemima Bicknell which featured in Pom Pom Quarterly Winter 2015 and needed to know more. Turns out this wasn't her first time using Beiroa. Iñes kindly agreed to answer some of our questions about her projects and the Beiora yarn itself. All picture (c) Iñes Gonçalves.
You have used Beiroa for several of your most recent projects on Raverly but let's talk about your version of Cicely by Jemima Bicknell. Why did you choose to use Beiroa? (Cost, colour selection, fibre, etc)
I chose Beiroa for this project, and for many others before it, primarily because it is a local yarn for me. I always prefer buying national products rather than imported since I get to know more about how they were made and where they come from — while supporting local businesses and the Portuguese wool industry. I wanted to knit a very simple sweater that would keep me warm for many winters, and I think that just by touching a skein of Beiroa you can tell that garments knit out of it are going to last. Then there are the many beautiful, wearable, colours that it comes in. I always spend 20 minutes comparing skeins and making very hard decisions before finally settling the perfect colour — for this sweater I used colour no. 690. However, what makes me choose Beiroa over other yarns again and again is its price: for such a hard-wearing yarn that is such great quality, it is very reasonably priced — my sweater only cost me about 30 euros!
How did you find it to work with?
I loved it. In the skein, the yarn feels a bit rough, but when knitting with it, it's almost like knitting with felt. It felt very soft in my hand and they slide quite nicely on the needles (I used both wood and metal needles). The yarn has a thick and thin texture — some bits are left quite thick, and don't take the dye as well as the rest. That's what produces the striped effect on my sweater. I honestly get excited whenever I see these approaching as I'm knitting, it's like a little sheep decided to run across your knitting. And the yarn smells amazing — kind of like woodsmoke and the woods.
I've heard some people mention they're a bit wary of working with it because it's singles yarn and they're afraid it'll break. I place a lot of pressure on my yarn when I knit, and it didn't break once during the entire sweater. It did break quite a lot when I was seaming it though, as is to be expected from all the threading back and forth.
Beiroa does have quite a bit of plant matter in it, which I pick out both when I'm winding the yarn and while knitting it. I didn't mind it, but it might bother some people.
Did you wash and block it?
Yes. I've only washed it once, when I was blocking the pieces. I soaked it in lukewarm water with some hair conditioner, as I find it does soften the yarn quite a bit. I usually only do this when blocking, after that I use regular wool soap. The yarn changes completely after being washed, though. It feels much softer, gets plumper, lighter and more airy and relaxes quite a bit. I have included a picture of the yarn straight out of the skein and after being in warm water for a couple of minutes, so that you can see just how different it becomes!
How has it worn?
I've worn it about everyday for two weeks now, and it has created a little bit of a halo that wasn't as noticeable when I finished knitting it. It almost seems that it came straight out of the back of a sheep. It has pilled a bit under the arms, but only a little, and I easily pick it all out at the end of each wear. There has been no felting underneath the arms, though, which I've found happens quite a lot with some other sweaters I have knit out of merino wool. It is, without a doubt, the warmest thing I own. It's warm enough to wear outside without a coat on when it's sunny — at least in Portugal!
Which other kind of projects do you think it works well for?
Anything! The weight (±250 meters per 100g) is perfect for just about any project, I think. I would use it for sweaters, hats, warm shawls or a baby blanket. It's great for cables, as it has great stitch definition, and for colourwork too, since it's very sticky and grabs on to itself very easily (and that means you would get to play with all the colours). I've never done any lace projects with it, but I've seen some on Ravelry that look pretty good, too. Definitely things that have a rustic, woodsy feel to them!
What would you say to anyone who hasn't used this yarn before and might concerned about the texture or roughness?

Don't be! Even though in the skein the yarn feels a bit "tough", after it's knit up and washed, its texture changes completely. It's so soft and warm, and has a durability to it that I think you can never get from merino. As I said, it's very pleasant to work with, and not rough on the hands at all. As for wearing the actual garment itself, it doesn't cause any itchiness to me, not even when it touches my neck (but I have been wearing it with cotton tops underneath, though). If you're very wool sensitive, try soaking it in a generous amount of yarn conditioner, it really makes a difference. I really think this is a great yarn, and if you're on the fence about getting it, I'd say start out with a small project like mittens or a hat to get a feel for its texture, and then move on to a bigger project.
Beiroa is spun from the fleece of Bordaleira a sheep breed native to Portugal. How do you think Retrosaria is contributing to the European fibre industry by using breeds like the Bordaleira?
I think that the work Retrosaria and its owner, Rosa Pomar, have put into the Portuguese yarn industry is invaluable. From what I've gathered, most sheep in Portugal are raised to obtain meat, cheese and milk. Their fleeces are usually buried or burned, as they are considered worthless. Rosa and Retrosaria have shown Portugal, and the rest of the world, that Portuguese sheep have value, have unique qualities and that they are worth more than a pittance. Before their yarns started being produced, there was almost no yarn manufactured in Portugal from Portuguese wool easily available to knitters, I believe. They have worked not only to keep the wool industry alive, but also to pass skills like shearing and spinning to younger generations. Many of the sheep breeds native to Portugal are endangered, so using their wool to make yarn is a great way to make them valuable again. Their yarns are all about showcasing Portuguese fibers and traditions, while still being modern and attractive to younger knitters such as myself. Retrosaria has been a breath of fresh air and inspiration in the Portuguese knitting community, and have inspired so many others to start their own projects to revitalize the sheep and wool industry in Portugal — I think that's the best bit, really.
Any final thoughts?
I love this yarn, if you haven't been able to tell! I love it especially because it has such a different feel from merino/alpaca blends. I hope I have inspired some of you to try it out!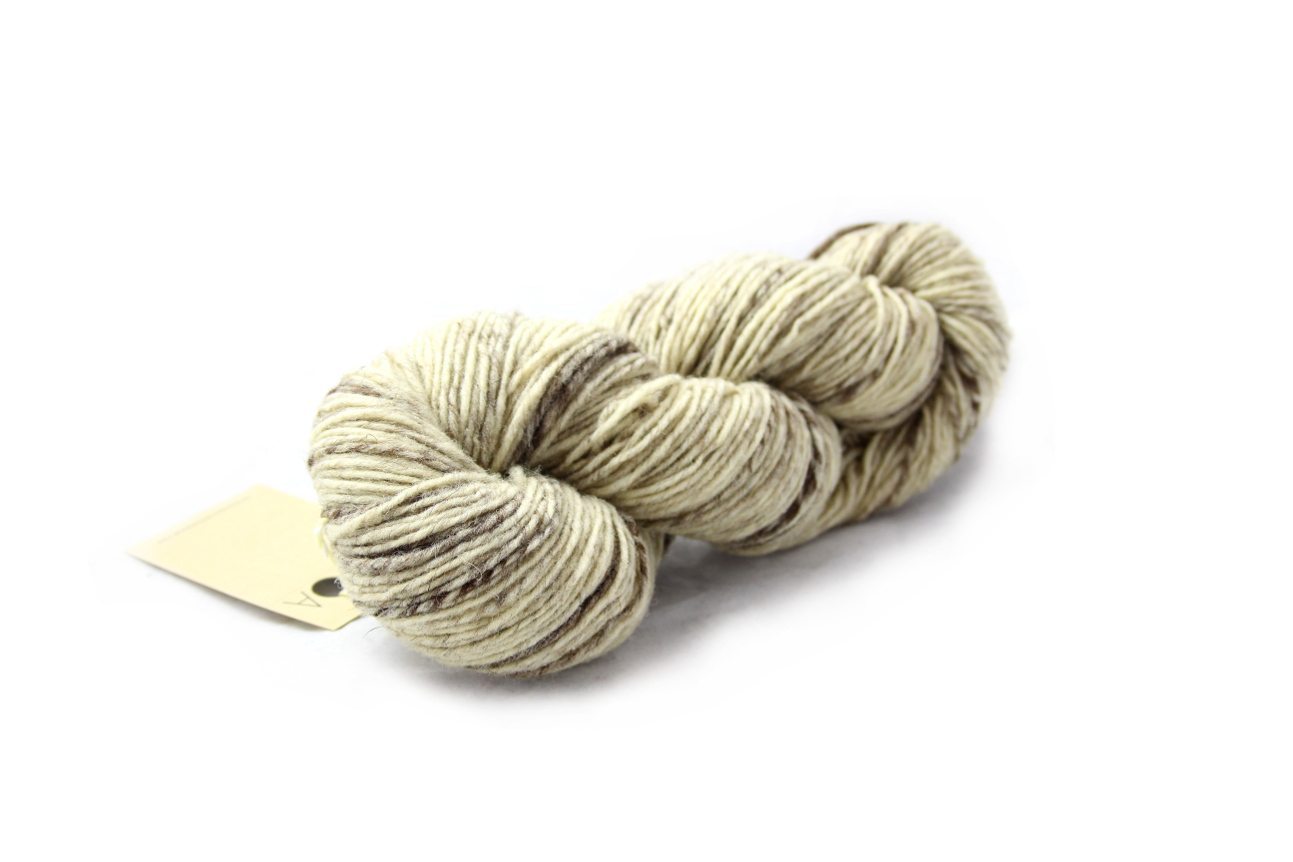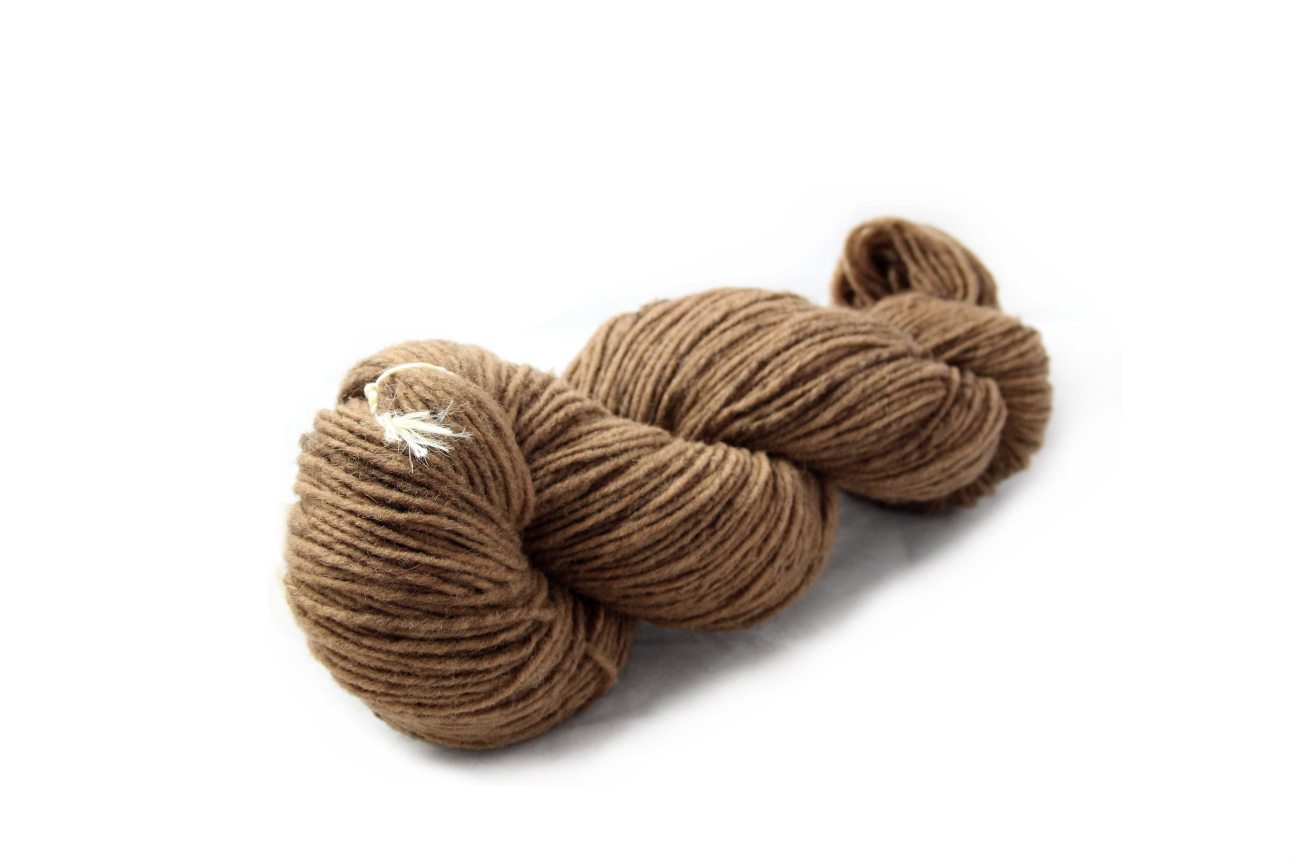 Thank you so much Iñes! Its always lovely to hear from someone so passionate about the yarns they love to use. You can see all of Iñes projects, including lots which use Beiroa on her Ravelry page. She also has a great Instagram. At YAK we've got 22 colours in stock so make sure you check them out. And for yet more inspiration here are a few more of my favourite Beiroa projects… Pictures link to the project.