Natissea Pernelle 100% Hemp
Weight:
4 ply / sport
Fibre:
100% hemp
Skein:
Needle size:
3.00 mm (US 3)
Gauge:
23 stitches & 30 rows
10 cm x 10 cm (4 in x 4 in)
Fibre Origin:
Romania
Processed:
milled & dyed in France
Care:
machine washable up to 40 ͦ C

Pernelle by Natissea, is a 100% hemp heavy 4ply / light sport weight. Though it can feel somewhat tough to begin with, similarly to linen, hemp fibre softens more and more with each use. The oils from your hand will naturally begin to break down and soften the fibre as you knit / crochet with it.
Hemp is a breathable fibre, which makes it an excellent choice for summer knits, as it won't keep heat in the same way that wool does. The sturdy, non stretchy quality of the yarn also makes it a great option for crochet hats and bags, as it will keep it's shape well over time.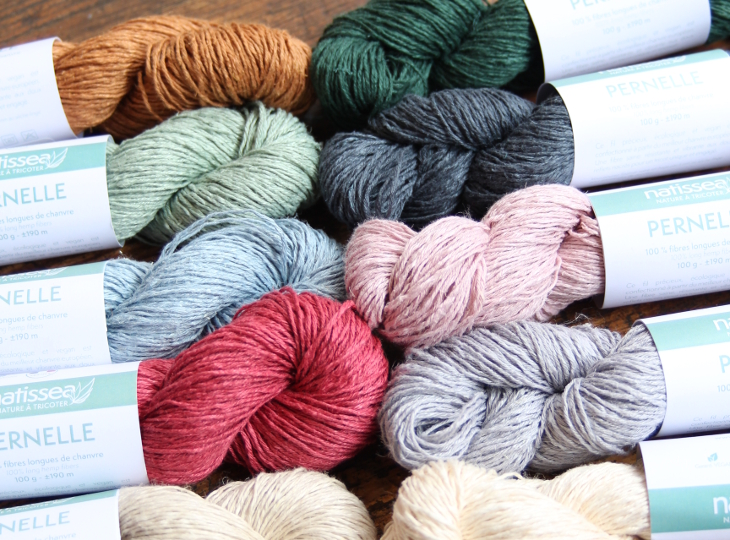 Natissea is a French brand started by Mathilde, a fashion designer. It was from the lack of sustainable options to suit her own personal needs, that Natissea was born. Mathilde was keen to be a part of the creation of sustainable and responsible fashion needed for the preservation of our planet.