Sandnes Garn Merinoull DK
Weight:
DK (double-knitting)
Fibre:
100% merino wool – superwash
Ball:
Needle size:
3.50 mm – 4.00 mm (US 4 – 6)
Gauge:
22 stitches = 10 cm x 10 cm (4 in x 4 in)
Spin:
worsted spun
Fibre Origin:
Australia
Processed:
milled in Peru and Turkey & dyed in Norway
Care:
machine washable on a delicate cycle up to 30 ͦ C (handwashing recommended)
An easy-care merino DK for all your baby and children's knitwear. Made of 100% merino wool Merinoull is very soft and machine washable up to 30 degrees – on a gentle wool cycle. 
This yarn is full of bounce and has a good stitch definition making it great option for textured patterns.
Colours in the collection include soft pastels and earthy tones – a palette that will suit both grown-ups and kids alike.
Sandnes Garn is an icon of Norwegian knitwear which was first founded in 1888 in the industrial city of Sandnes. They are one of the oldest spinning mills in Norway.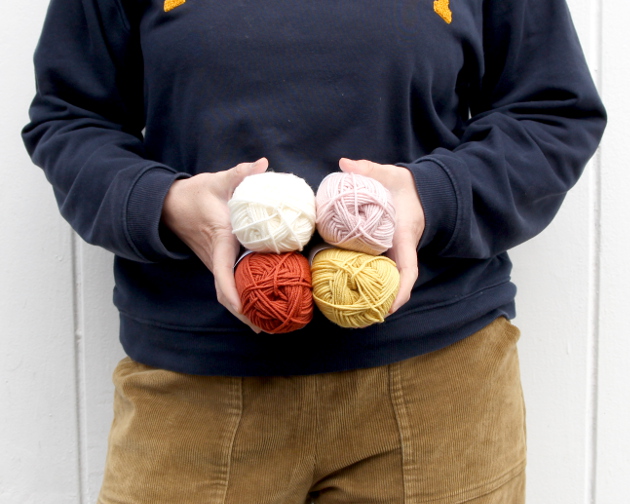 Soft super-washed merino yarns are often better tolerated by people with sensitive skins!