Around the Web – July 2016
For those interested in learning about Brighton and East Sussex local history there are some places such as Monk's House – Virginia Woolf's bohemian pad – or Boots Museum, you should not miss. Ditchling Museum is one of them. Collections on display are smalls although thoughtfully curated, reflecting the work of men and women part of the Arts and Crafts Movement, who once made of Ditchling a vibrant creative hub.
Tom of Holland has recently wrote an article about Ethel Mairet, an influential weaver and dyer who lived in Ditchling and whose work is now exhibited at the Museum. We hope you will enjoy this article as much as we did and that it will convince you to stop by Ditchling Museum during your next trip to Brighton.
Pom Pom Quarterly – Autumn/Winter 2016 is on its way and a preview is available on Ravelry.
Stashbot is a great phone app to help you manage your stash and work out how much yarn you'll need for your next project. This can be especially useful when you want to buy some yarn but are not exactly sure how are you going to use it yet. Just enter which type of garment you want, the gauge and your measurements, and Stashbot will estimate the yardage.
Karen Templer came up with a great idea for a Knitalong; create a top down jumper with no pattern. This sounds like a great challenge and we are truly looking forward to see what kind of designs people are going to make.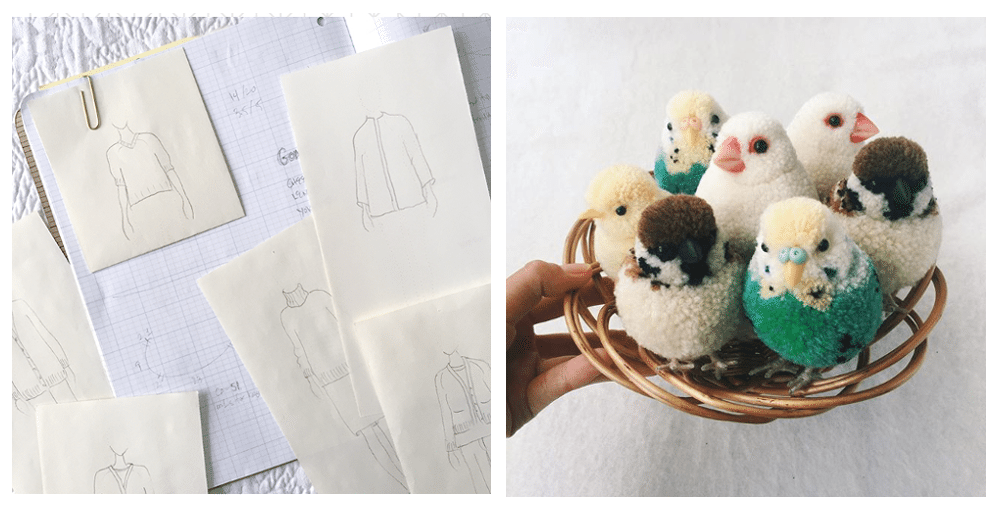 The great things about learning how to knit in 2016 is the amazing amount of tutorials available online, perfect to learn new tricks or rescue you from your misfortune. Here a very helpful lesson on how to fix a mis-crossed cable by Knit Purl Hunter.
We recently came across the Instagram account of Tsubasa Kuroda, a Japanese brooch maker who specialised in the creation of small animals by mixing pom pom making and wool felting. Anyone who like meticulous, fiddly hand work will certainly appreciate the super-realistic animals made by Tsubada.
Until Next Time… Happy Knitting!