A Late August shawl for late August.
The pattern is Late August by Sylvia Bo Bilvia.  Knitted from the centre out it starts out growing really quickly and just as quickly the rows get really long! The lace repeats are fun and last the perfect amount of time until you get to change to a new one so I didn't find this boring at all. The only slightly complicated repeat was the 'pine cone' section (nearest the edge) which I managed to mess up on my first couple attempts, I shouldn't have taken it to knit night! But once I'd done a few repeats it was easy to remember and see if I'd gone wrong somewhere. Even the knitted bind off, although long I don't think it took more time than knitting about 5 rows of the 'pine cone' pattern.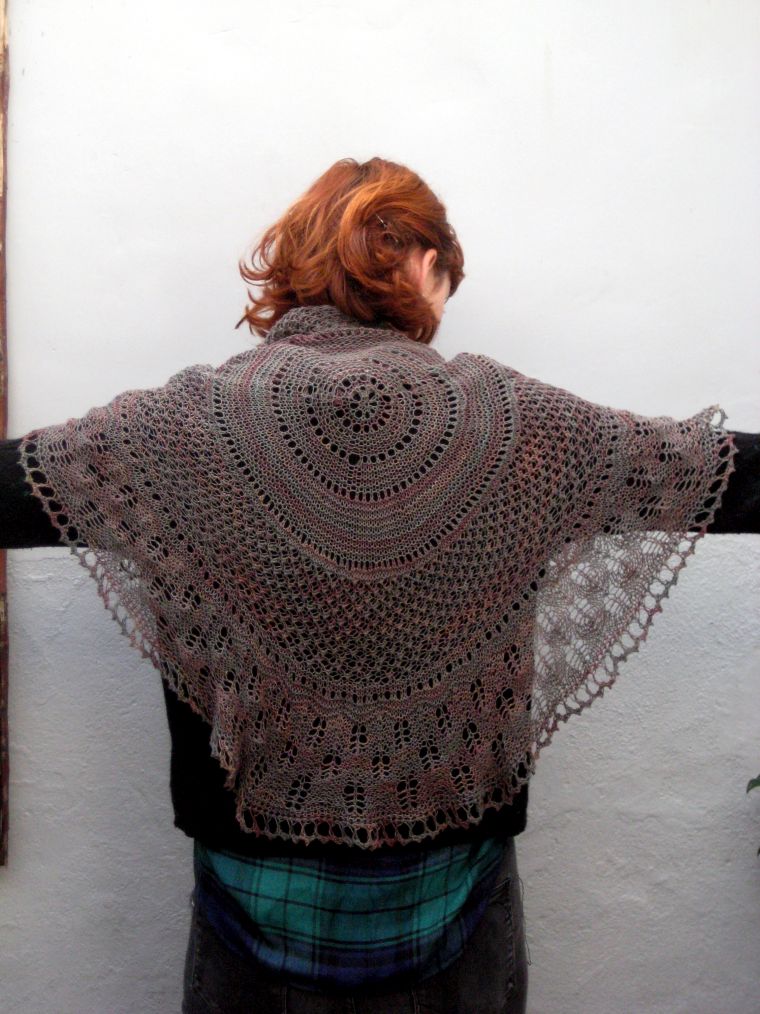 The yarn I got from a yarn shop in London called Prick Your Finger. It is a cotton silk blend but unfortunately I lost the ball band so I don't have much more info than that.  I think this pattern would look great knitted up in wool for a more wintery feel, something like Malabrigo Lace would make a really cozy shawl to tuck into your coat.
The pattern also includes amounts to make this pattern into a throw/blanket using worsted weight yarn. I have to say I am really tempted. I would use a really bright colour I think, probably Malabrigo Rios  in the colourway Fresco Y Seco.  Although, I had a hard enough time finding somewhere to block the shawl though so who knows where I'd have enough room to block a throw!
Now to cast on something new.  What are you working on?