Pattern Round Up: February 2021
The past month has been full of ups and downs, but the cold weather combined with lockdown has been the perfect knitting environment, and it shows from all the lovely patterns that have been released. It was hard to narrow down, but here are our top 6 picks from February's new releases.
We're kicking things off with a set named after Brighton Beach, the versatile Brighton Tank and Short set by Julie Robinson is the perfect comfort clothing. With delicate lace details, this set would be great knitted in Mojave for a light and soft summer loungwear.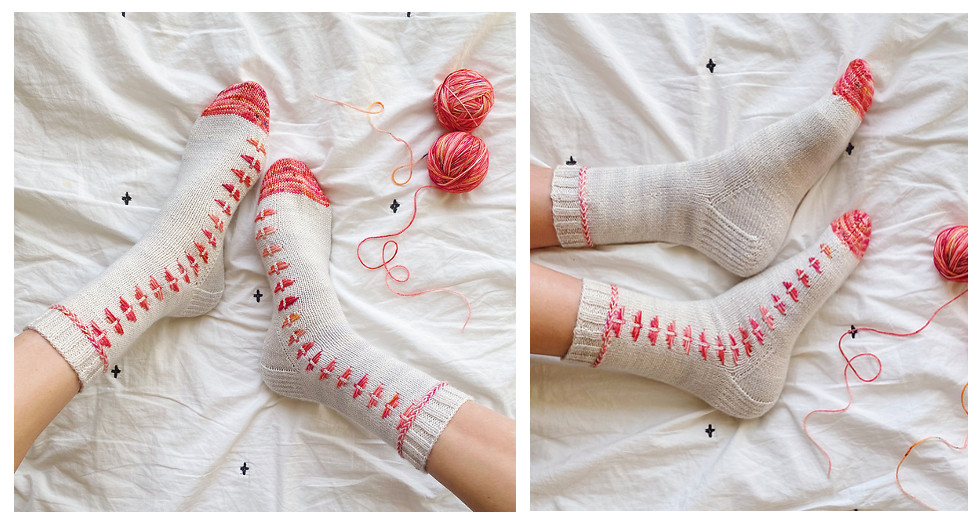 These beautiful two tone socks are the Amberwing Socks by Summer Lee, inspired by traditional Estonian inlay knitting, known as Roosimine. Use the gorgeous heathered colours of Onion Nettle sock, held double to make up the DK gauge of this pattern and to create the beautiful dragonfly motif.
We love the subtle colourwork in Wild Mountain Thyme by Thea Colman, named after herbs used in traditional Armenian teas. We think the muted tones of Alpakka would work great for this top – try Petroleum with Grabeige for a cool colour scheme.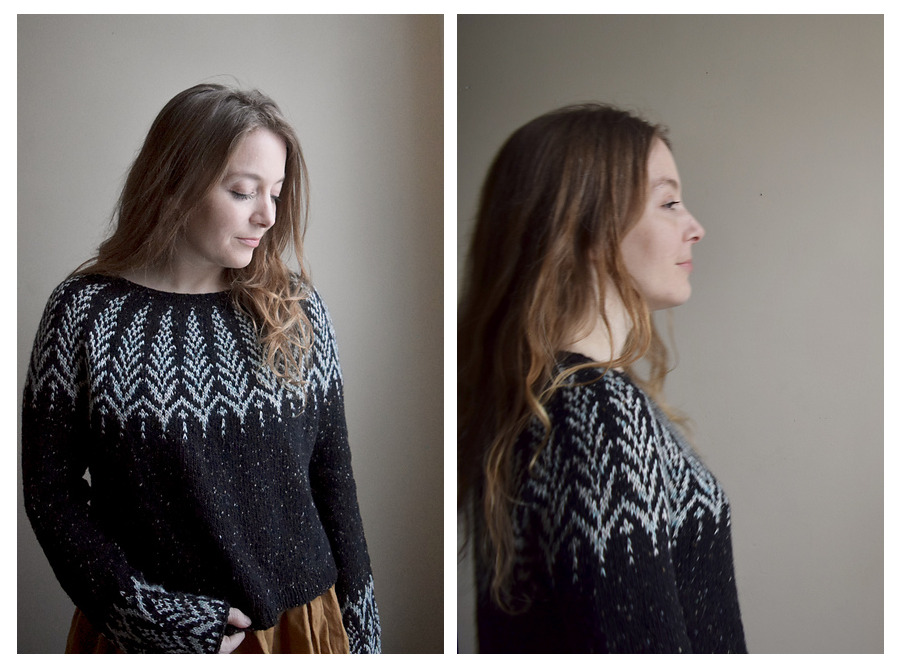 Nordic Nights by Jennifer Steingass is a beginner friendly colourwork piece, with a lovely tree motif inspired by a moonlit forest on a snowy night. Use the subtly speckled colours of Studio Donegal Darnie to recreate your own Nordic Nights sweater.
These beautiful Smoky Cable socks by Julie Pehl are as wonderful to see as they are to wear. Use a soft hand dyed like Black Elephant to get some beautiful speckled tones that let the cables in this design stand pride of place.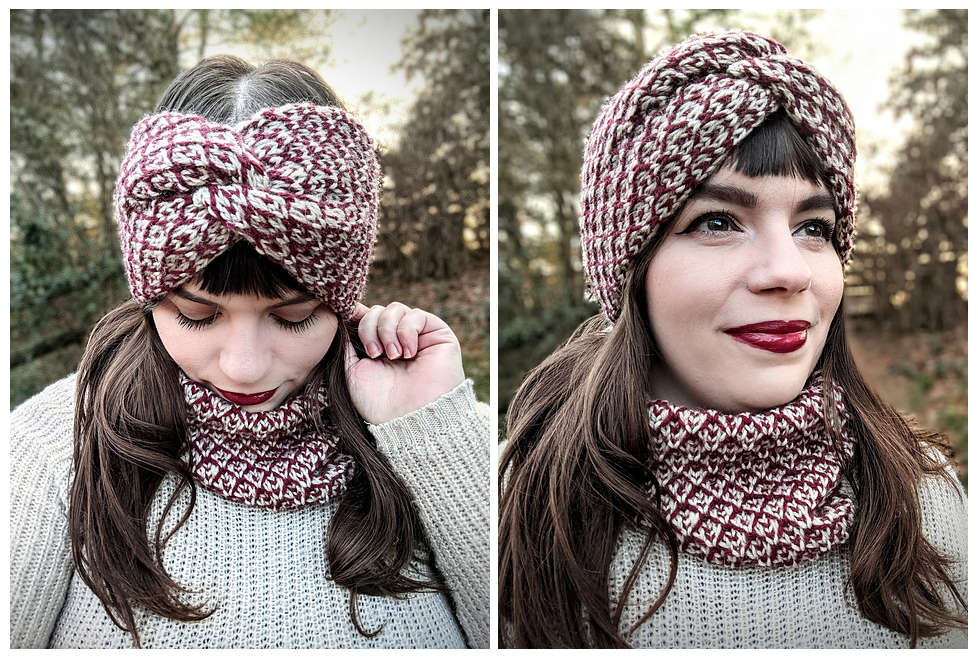 Using a easy yet stunning stich pattern, Lindsey Faciane has created a beautiful vintage winter earwarmer. Perfect to keep you warm but not overheat on those unpredictable late winter / early spring months. Use Tarma Aran to create your own vintage head piece.
Need some more knitting inspiration? Click here to view all our pattern suggestions.
Until Next Time… Happy Knitting!