Spring is finally in the air! The sun is making an appearance in Brighton and our summer bases have started to arrive in store. It's had #TeamYak dreaming of transitional pieces and summer knits, luckily there has been so many wonderful pattern releases this month that we have lots of inspiration to guide us! It was so hard to narrow down to just a handful of patterns, so we have a slightly extended round up for you this month.
We're starting things off with Spring Sorrel by Wool & Pine, an excellent spring layering piece designed with a touch of negative ease to create the perfect figure hugging top – great to keep you warm in those cool spring breezes. Knit up this stylish number in a plump DK yarn such as Merinoull, or Qing DK to added some fun speckles into the fabric.
The Morrie Sweater by Tomomi Yoshimoto is an everyday essential piece, a boxy V-Neck, knitted from the bottom up in a mixture of flat work and circular knitting. Use Ulysses in Poivre Blanc to recreate Tomomi Yoshimoto's version, or choose from our wide range of colours – we can see this looking amazing in a soft cool tone such a Lagon or a deep red like Amarante.
Shawl season is here and we can't get enough of Nidhi Kansal's Sunehra shawl! Inspired by Holi, known as the festival of colours, an Indian celebration which marks the beginning of Spring. We think this gorgeous textured and lacy shawl would look amazing in Posh Fingering – with a touch of silk and cashmere to make this piece a favourite for years to come.
Another hint of lace work, this time in the beautiful Ylvas jumper by Anna Johanna – the superstar designer behind Strands of Joy. A relaxed fit, boxy sweater with a touch of lace detailing, use a stunning hand dyed such as Everyday Sport to make this everyday essential stand out from the crowd.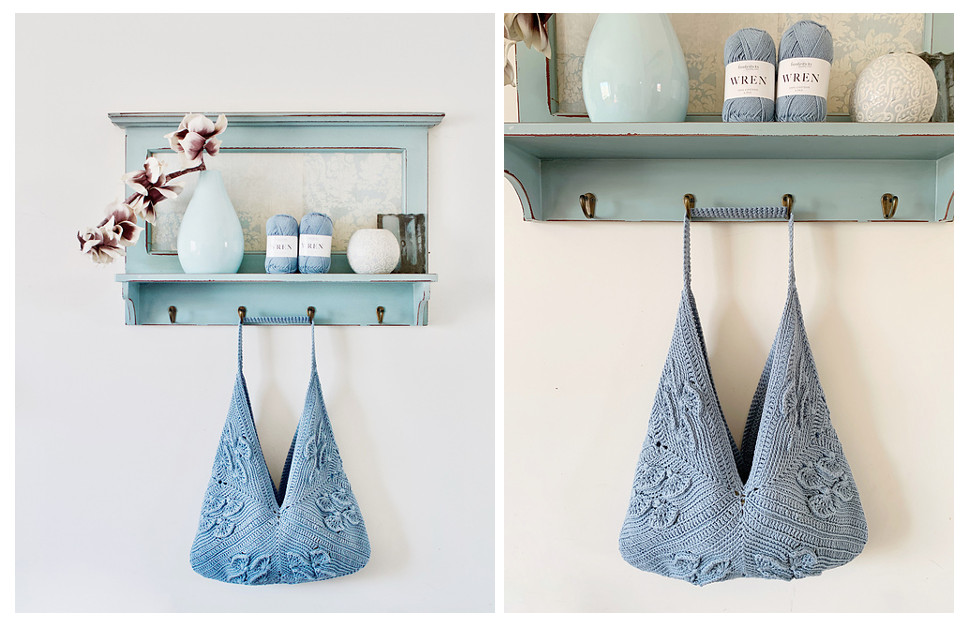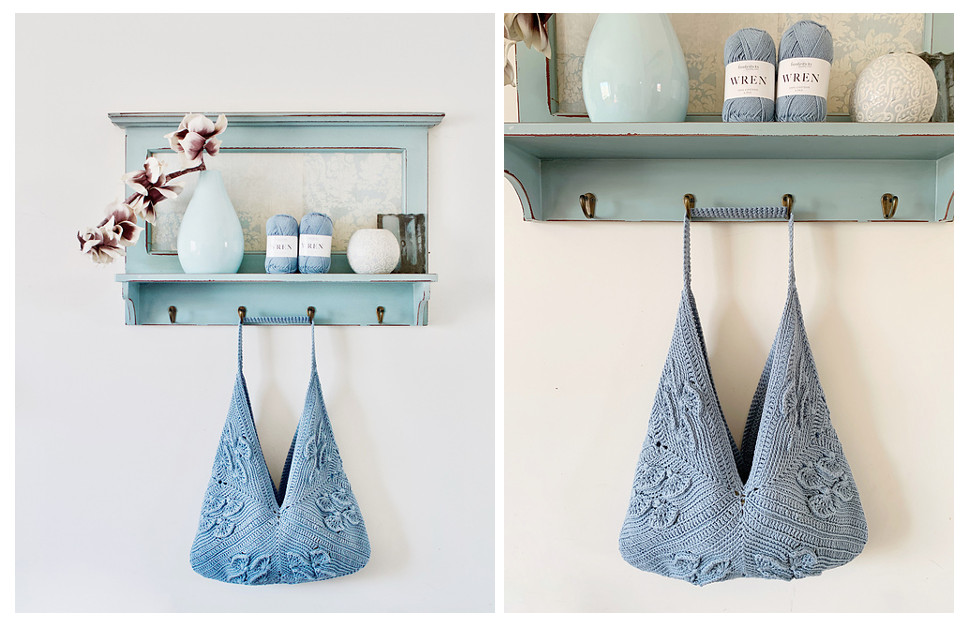 One of our favourite summer fibres, MoYa Cotton has arrived back in store. Whilst this super soft, hand dyed cotton is great for summer garments, it's also a treat for accessories such as Mel Harrison's Obelia Origami Bag. A unique alternative to the super popular market bag trend, this textured seashell inspired bag is made up of 3 square motifs. The perfect, stylish accessory for your weekly food shop!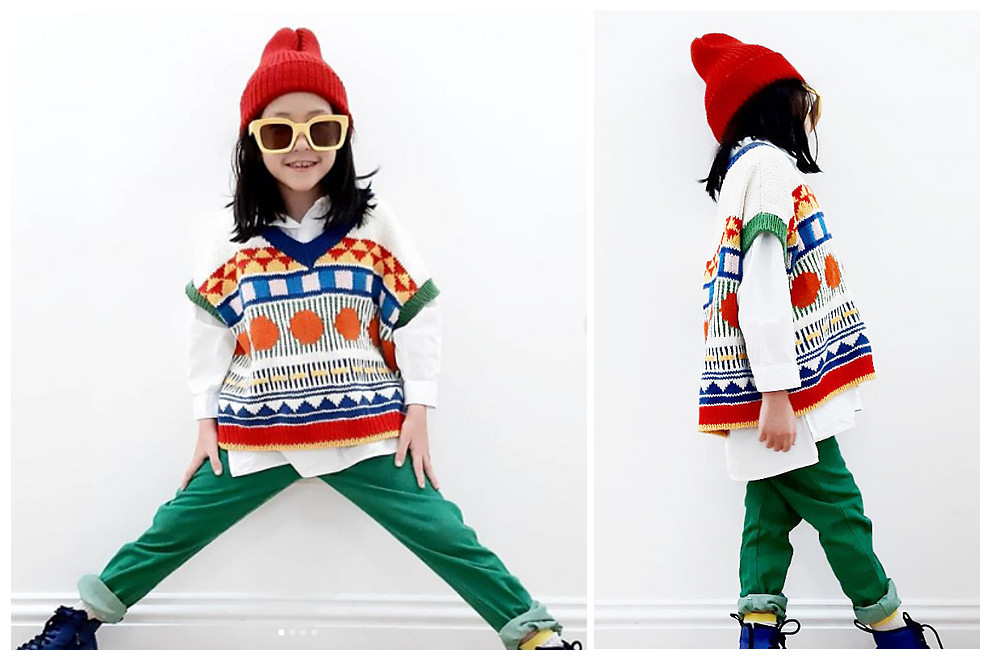 The Contrast Vest by Rina K is a bold, oversized children's vest with a unique geometric design. This colour-popping piece would look amazing in a hand dyed like Tarma Aran – and with 65m per skein, you can mix and match colours without having to worry about having lots of yarn left over!
One for all you crocheter's out there! The Baby Poet Cardigan is a tiny version of Little Golden Nook's ever so popular Poet and Mini Poet cardigans. With a gorgeous bobbled texture, this piece would look amazing in a snuggly soft yarn such a Snefnug – mix and match your colours or go for a one tone cardi!
The Mae Crop Sweater by Elizabeth Margaret is a classic romantic sweater with a twist! Worked in the round from the bottom up, two sets of shot rows are used to create the beautiful puffed sleeve detail. Gilliatt would be perfect for this pattern, with great stitch definition and a wide range of colours for you to choose from.
And last but not least, another spring to summer piece: Etera by Pelykh Natalie. A delicate and romantic A-line top with neck and side lace detailing, worked seamlessly from the top down. Use Kalinka to make this the perfect summer wardrobe staple – we've recently had a restock so there is a wide range of colours for you to choose from!
Need some more knitting inspiration? Click here to view all our pattern suggestions.
Until Next Time… Happy Knitting!