Pattern Round Up: May 2021
May has been an interesting month to say the least! From sun to snow we've had every weather imaginable, the majority of which was the perfect excuse for some guilt-free knitting. We're here with our monthly round up of newly released knitting patterns, and we've tried to pick a knit for whatever the British climate will throw our way next!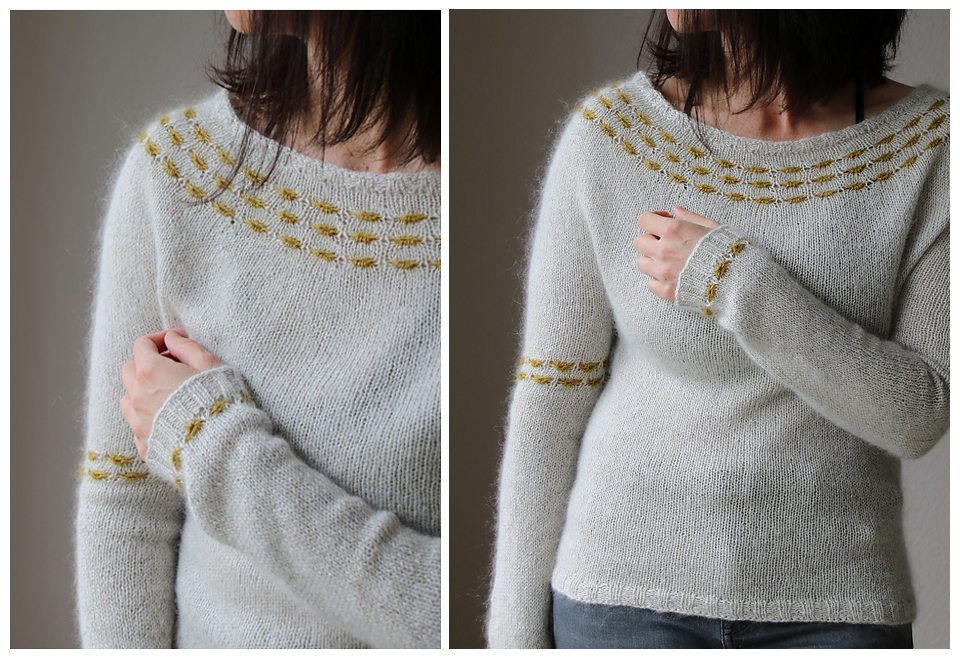 We're kicking things off with Brighter Days by Melanie Berg, a seamlessly constructed lightweight sweater perfect for the transitional seasons. Created holding lace weight double, this jumper is equal parts cosy and drapey. Use Onion Kid Mohair + Silk for a truly luxurious knit.
In French, a 'ribambelle' is a paper doll chain, and this is the namesake of these delicate and feminine socks. With an eyelet rib detailing and a ruffle embellishment, the Ribambelle Socks by Julie Miette are knitted from the cuff down using Retrosaria Mondim – seen here using 304 Rose.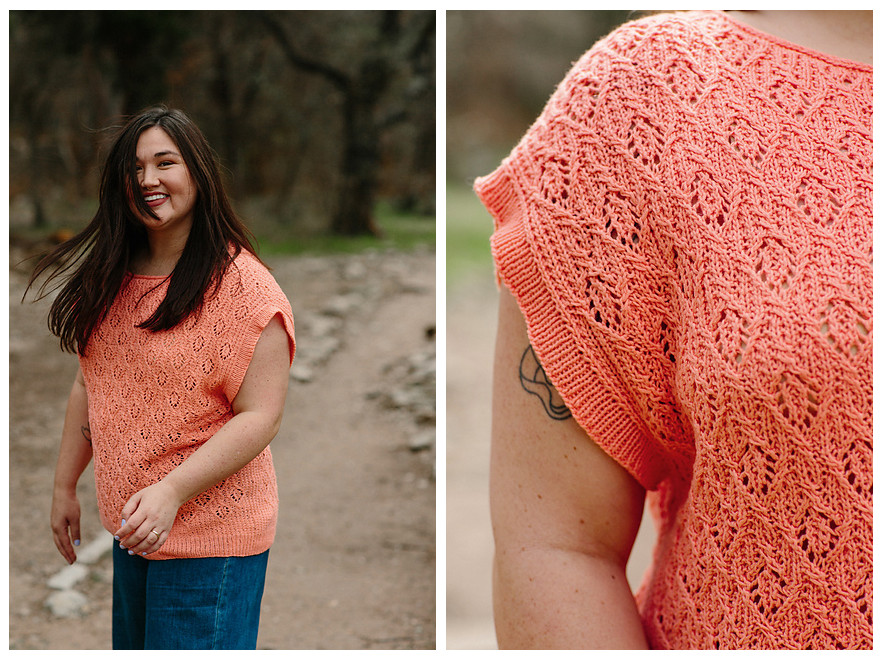 Recreating the iridescent eyespot of Peacock's tail, Soul Bird by Sari Norlund is a beautiful lace work top knitted in the round from the bottom up. This eye-catching pattern is available in the Summer issue of Pom Pom Quarterly and uses the Cotton / Linen blend of Mojave for a light and airy piece. We have limited stock of Mojave left, but our new Summer base Boheme by Fonty would also be a great choice for this top.
This adorable children's dress is Lilies & Lines by Maria Walters, a seamless top down round yoke garment, featuring stranded colourwork. Use a DK weight such as Sandnes Garn Alpakka for a lovely drapey dress, that is super soft and machine washable. Combine colours Sennepsgul and Petroleum to recreate this spring time version.
Spring / Summer is the perfect time for a loose, light shawl and we are loving the Azahar Shawl by Keka Guillén, a gorgeous lace work extravaganza. Use a bouncy and round yarn such as Black Elephant Sock – the variegation in the hand dyed will provide you with a lovely unique, statement shawl!
The April Cardigan by Yun Jeong is a light, airy and voluminous cardigan perfect for those transitional days when it's too warm for a jacket but too cold for nothing at all. Knit holding a lace weight and a fingering weight held together, we think the combination of CaMaRose Midnatssol and Organic Summer Wool would be a great choice as the cotton blend will help keep the cardigan breathable. The colours from these ranges pair perfectly, the combination of colours such as Midnatssol Lys Turkis and Organic Summer Wool Mint would make for a lovely spring / summer cardi.
Need some more knitting inspiration? Click here to view all our pattern suggestions.
Until Next Time… Happy Knitting!