It's the end of September! That means it's not long until the leaves start turning golden, the temperature drops and most importantly, lots of cosy evenings spent indoors with our knitting. We've compiled a list of single skein projects that will work up in no time, and keep you cosy and warm in the coming months.
I'm sure a lot of people, like me, have single skeins lying around that they're not sure what to do with. Whether these are from when you've over bought yarn for a project, or just a skein you saw somewhere and couldn't resist buying, but now have no idea what to make with it. There's also the sensible people that don't do this – but don't worry – we've got you covered with yarn suggestions for each pattern.
Read on to find some single skein inspiration!
Knitting Badge Neckerchief by Niklas Heed
First up in the single skein projects list is the Knitting Badge Neckerchief by Niklas Heed. The wonderful thing about this pattern is that it's easily customisable. Niklas suggests that you can use any weight yarn and it's corresponding needle size, and knit to any size.
This pattern is the perfect transitional piece. It's great for when you're wearing lots of layers, as the scarf ties around your neck rather than hanging down, so it doesn't add any extra bulk. Merinoull by Sandnes Garn would be a nice option for this. It's very soft, so great for items that are worn close to the skin.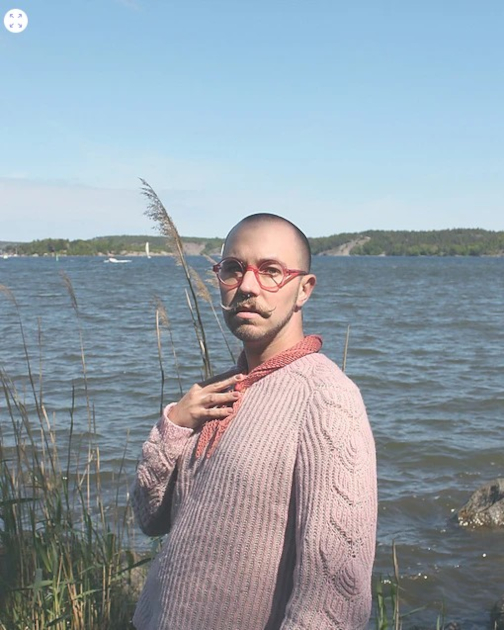 My Baker's Hat by Emily Russell
A beanie is a cold weather must-have. My Baker's Hat by Emily Russell is simple but very wearable. If you've not knit in the round before, hats are a really good place to start. They work up quickly due to the small size, so it's not too overwhelming (we actually recently published a blog post called How To Get Better At Knitting Faster – where we talk about small projects to learn new techniques with).
Soft Donegal by Studio Donegal would be a really lovely option for this project. As promised, you would only need a single skein of it for this pattern. This tweed yarn would also add a little texture to the hat.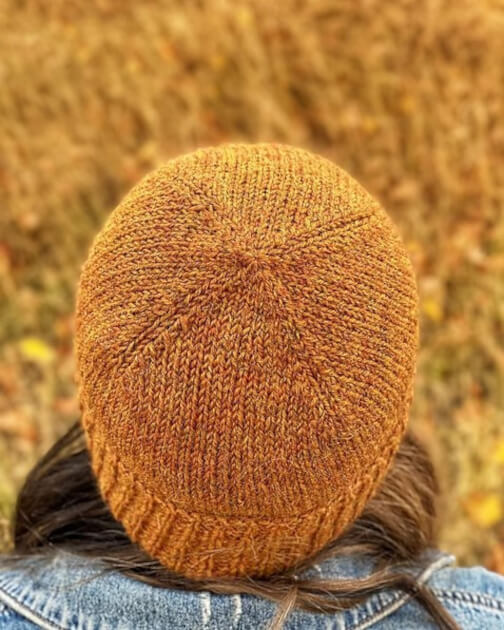 Personally there's always a pair of socks on my needles in the autumn. The Athenaeum Socks by Kelly Menzies is a unisex pattern with sizes for the whole family, which makes this a really universal pattern. The Athenaeum Socks have a beautiful texture to them which makes them stand out from other sock patterns. We also think socks are a great idea for gifts. Who doesn't want a pair of hand-knit socks?! The ultimate luxury. If you've got any birthdays coming up or just want to have some ready for gift giving season, why not try these?
Sock yarn is something we love here at Yak, and we always have a good range of sock yarns with different things to offer. Whether that's self striping, speckled or all natural. Malabrigo Ultimate Sock would be a nice fit for this pattern, and of course – only a single skein needed! Mondim by Retrosaria would also work well for more of a natural and rustic feel.
Penny Gloves by PetiteKnit
The penultimate pattern in this list is the Penny Gloves by PetiteKnit. We love how versatile a pair of fingerless gloves is. I've never really been one for gloves with fingers as I just find it hard to do anything with them on, fingerless gloves are my go to. The simple tube shape of these gloves, makes them a nice hassle free project to be chipping away at whilst watching TV.
This pattern uses sport weight yarn. Dererum Natura's Ulysse would be a nice warm and soft option for these.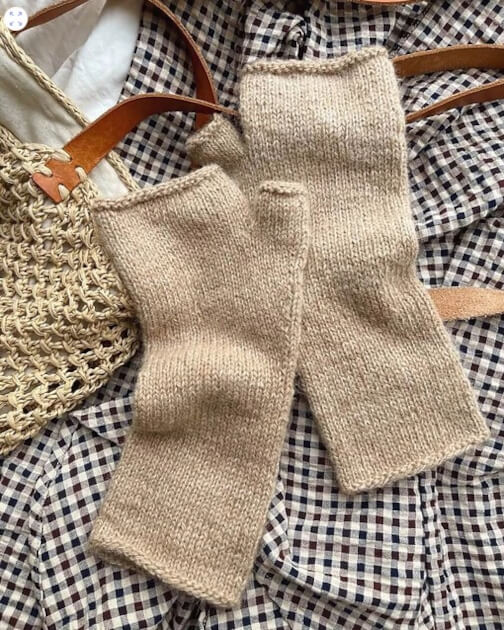 Wrap And Tie Headband by Jenise Hope
The last single skein project we have in this list is the Wrap And Tie Headband by Jenise Hope. This is the perfect accessory for those days where you don't want to wear a hat, but want to keep your ears toasty and warm. (It's also good for those bad hair days..).
This uses only 91 metres of fingering weight yarn so it's a great stash buster. Alternatively, if you don't have any in your stash, Onion Nettle Sock would work well. Or, if you want something with multiple colours, Footprints by Wooladdicts is this! It also has 45% cotton in it so would be lovely and soft close to your skin.
We hope you found some single skein inspiration in here, to stay warm in this autumn! If you liked this blog post, be sure to ready our new Knit The Trend: Neckerchief post!