Weight:
Lace
Fibre:
72% Mohair 28% Silk
Skein:
Needle size:
3.25 mm – 5.00 mm (US 10 – 11)
Gauge:
18 to 22 stitches = 10 cm (4 in)
Fibre Origin:
South Africa
Processed:
milled & hand dyed in Peru
Care:
hand wash
The mohair for this base is sourced in South Africa, from a bio-diversity-friendly, clean and ethically compliant mill..
Whether you're looking to make a shawl with beautiful drape, or add a colourful halo to your next knit, this yarn will meet all your knitting needs! Coming in the most striking, rich variegated colourways. when paired with a strand of anoter yarn, would add a lovely unique marled effect. From deep reds and purples to more subtle creams and neutrals, there's a colour here for everyone.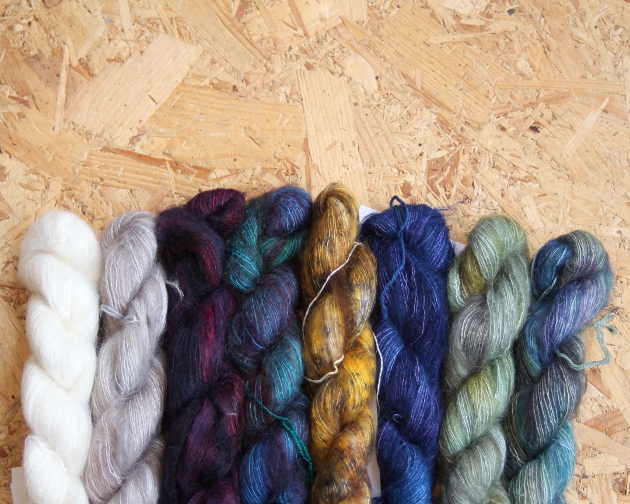 Malabrigo is a family-owned company started by two brothers in law in their kitchen and with their dye pots. 
Based in Uruguay, Malabrigo specialise in hand-dyed yarns and they also produce their own unique bases. Some of the fleece used comes from their own flock of merino sheep who are grazed near their headquarters in Montevideo. The rest is sourced from Uruguayan farms where sheep are allowed to graze free-range through the hills and are herded by ranchers. Please also note that mulesing is not practiced in Uruguay. 
In 2017 Malabrigo started using renewable wood pellets as their main source of energy. 
Be sure to get enough yarn to complete your project since each bag is a different dye lot, and skeins may vary from bag to bag. To ensure random colour distribution, work from 2 balls of yarn at once, a few rows from each ball.