Weight:
aran
Fibre:
50% organic cotton 50% lyocell
Ball:
Needle size:
5.00 mm – 5.50 mm
(US 8 – 9)
Gauge:
16 stitches & 23 rows
10 cm x 10 cm (4 in x 4 in)
Fibre Origin:
Israel (cotton)
Austria (lyocell)
Processed:
milled & dyed in Itlay
Care:
machine washable on a delicate cycle up to 30 ͦ C using delicate detergent. We recommend handwashing.
Joy by Wool Addicts is a super soft aran weight yarn made from a blend of 50% organic cotton & 50% lyocell.
Lyocell is made by dissolving wood pulp through a closed-loop production process. Compared to other types of rayon, it uses solvents that are less harmful to the environment and because these solvents are recycled time and time again, it minimises harmful waste. 
It also uses wood sourced from sustainably managed forest. As a plant-based fibre it is biodegradable.
This is a superb option for any kind of summer accessories and garments. Use a tight gauge to make a bucket hat or a bag, or go up a needle size to knit yourself the ultimate summer top. 
Joy has a beautiful stitch definition and would also lend itself beautifully to crochet and lace patterns.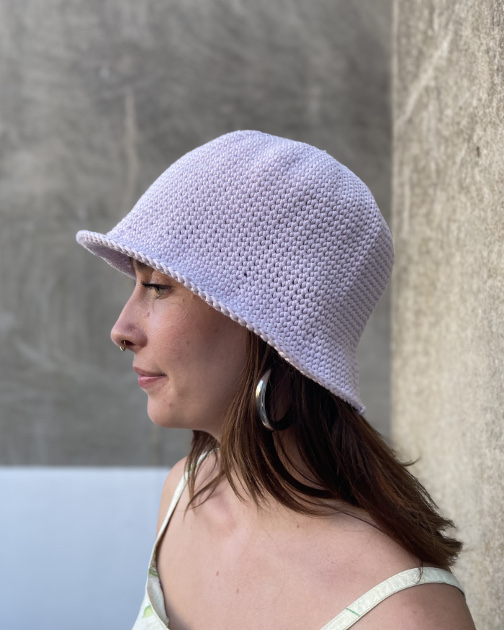 Looking for more plant-based options? We have an entire section of our website dedicated to vegan-friendly yarns.