It was last year, as a special for Unwind Brighton, that I first decided to stock the Dye for Yarn Tussah Silk. As soon as I got it out of the box I knew it was going to have to be a permanent fixture at YAK. We had the pleasure of hosting the dyers behind Dye for Yarn, Cordula and Nicole, at Unwind and before the show they answered some questions and revealed that the Tussah Silk is their favourite yarn to work with. It's not hard to see why.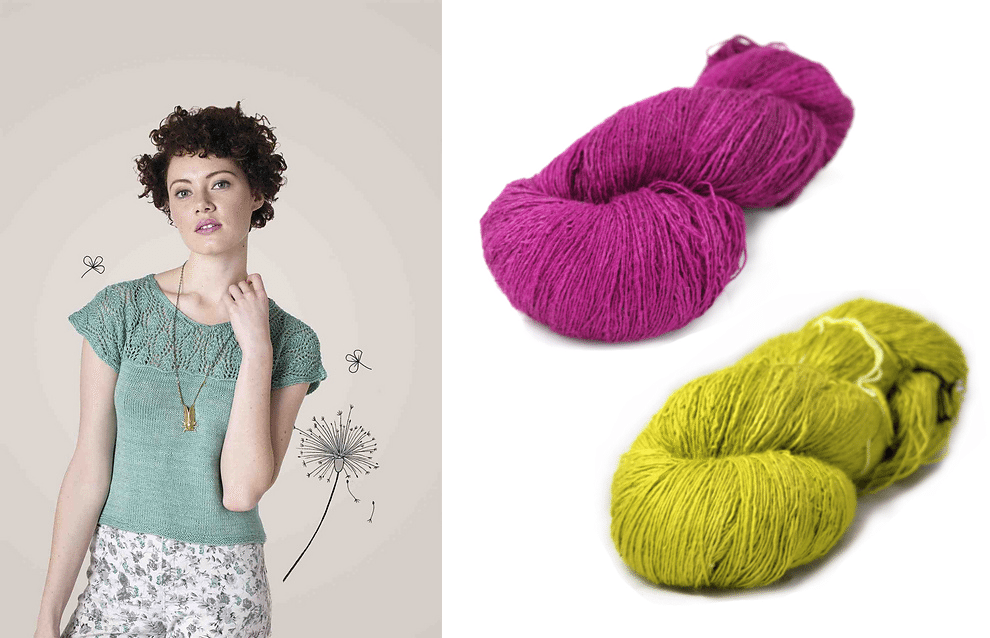 These two colours, Gaudy Purple and Blooming Acorn (see chartreuse is everywhere!), are head turners. At a generous 200g, approximately 800m per skein, many projects will require just one skein to complete. And who doesn't love a one skein project? A Ravelry classic, Waterlily by Meghan Fernandes would look amazing in one of these bright colours. The original sample is in a silk blend so I think this yarn would make it hang similarly beautifully. The 800m skein would be enough to make the smallest size.
These three are my favourite colours, Taking a Bath of Roses, Lost in the Coniferous Forest and Fresh Mountain Air. The pattern, which would perfectly fit the bill, is Hitofude by Hiroko Fukatsu. There are some gorgeous versions of this cardigan on Ravelry and there are a few made in this very yarn which are just beautiful. And again, they smallest size would just need one skein!
We have 11 colours in stock, so make sure you check the others out and find your favourite.