So it is finally here.
Unwind Brighton is tomorrow, and we are just about ready.  Here are a few Instagram shots of the Unwind prep that had been going on at YAK headquarters…
There are a couple of things YAK will have at the festival which at the moment are not available in our shop including, Dye For Yarn Tussah Silk Fingering.  This 100% silk is gorgeous, I am so excited to show it off.  And we will also have the Yarn Pyramid print.  All the way from the US I fell in love with this illustration and the quality of the embossed print, which is produced on a hand-cranked letterpress!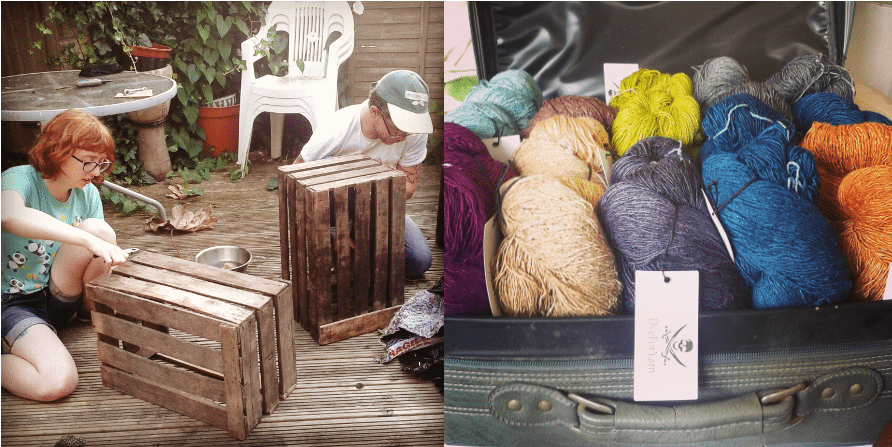 Don't forget Nicole and Cordula, the dyers extraordinaire from Dye For Yarn will be at the stall from 12 midday on Sunday.  I really hope you will come and say hello to them, and me!