It's been a whole week since Unwind Brighton, where have I been?  It's taken me longer than I thought it would to get myself back into the flow of normal life.  I don't think I had realised how much the preparations beforehand had taken over.  I've spent the last week reflecting on the festival and trying to figure out what's next for YAK.
Unwind really was such a great event, as has been reiterated all over the blogasphere.  The marketplace was so wonderfully curated, it had a brilliant mixture of local and British stall holders and then several from, well, all over the world.  There wasn't anything there which didn't fit in and there were lots and lots of exciting things on offer.  It was super busy all weekend so I only got to whizz around a couple of times but the buzz was electric and I feel so privileged to have had that be my first ever festival.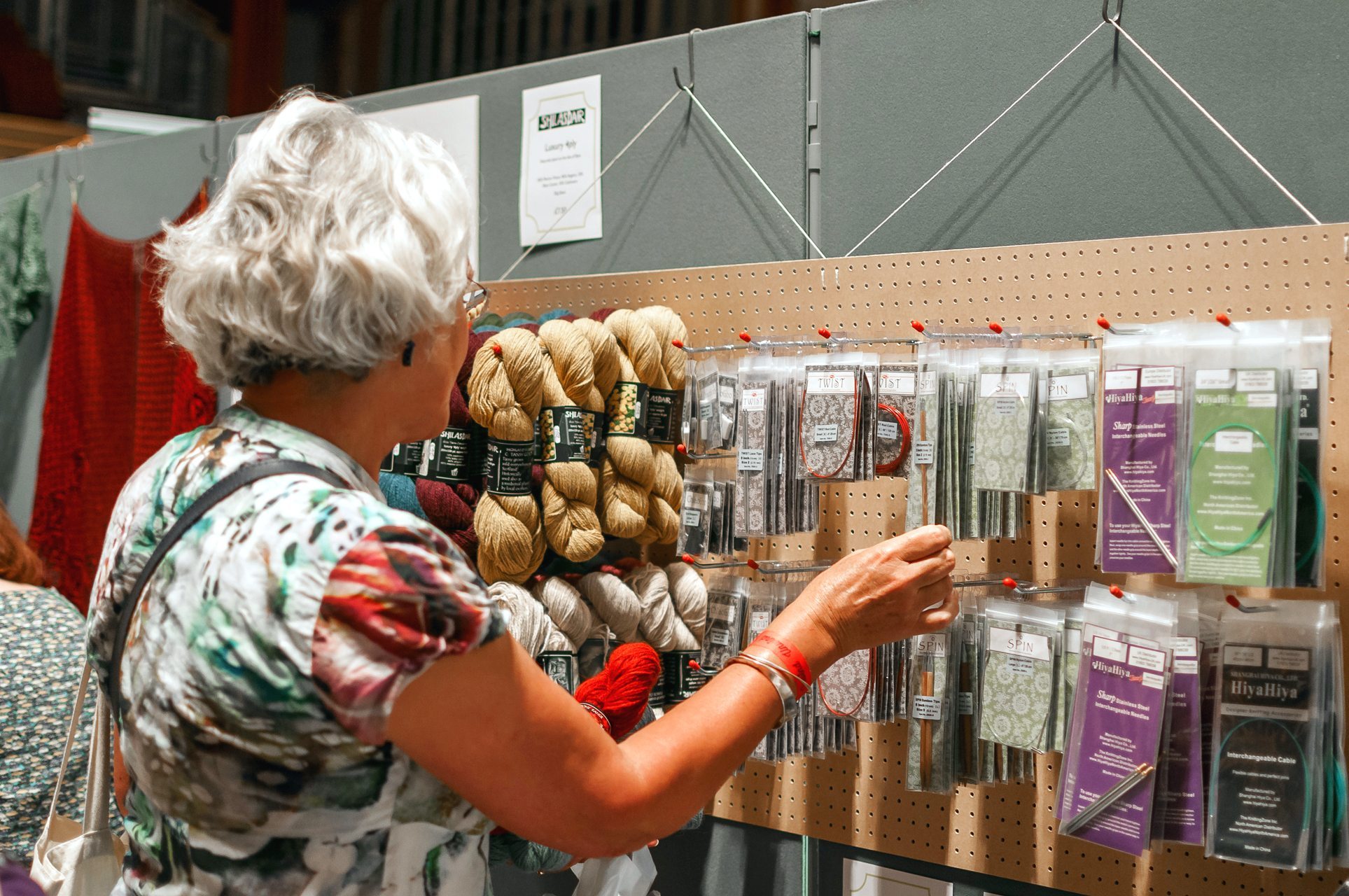 Thank you to everyone who came past our stall and said hi, it was really wonderful to meet those of you who have read the blog and who have been tracking YAK's progress.   It's really hard to grasp if anyone is really out there so it was really great to know that there are people listening/reading!  Probably my favourite bit of the weekend was getting to meet and hang out with Nicole and Cordula, the dyers behind Dye for Yarn.  They were in Brighton for the whole weekend and so popped by a couple of times but on Sunday they came for an official "meet and greet" and hung out for a couple of hours.  They were so generous with their time it was so kind of them.  They were great fun and it was awesome to have them there to talk about their yarns and patterns which went down a treat all weekend!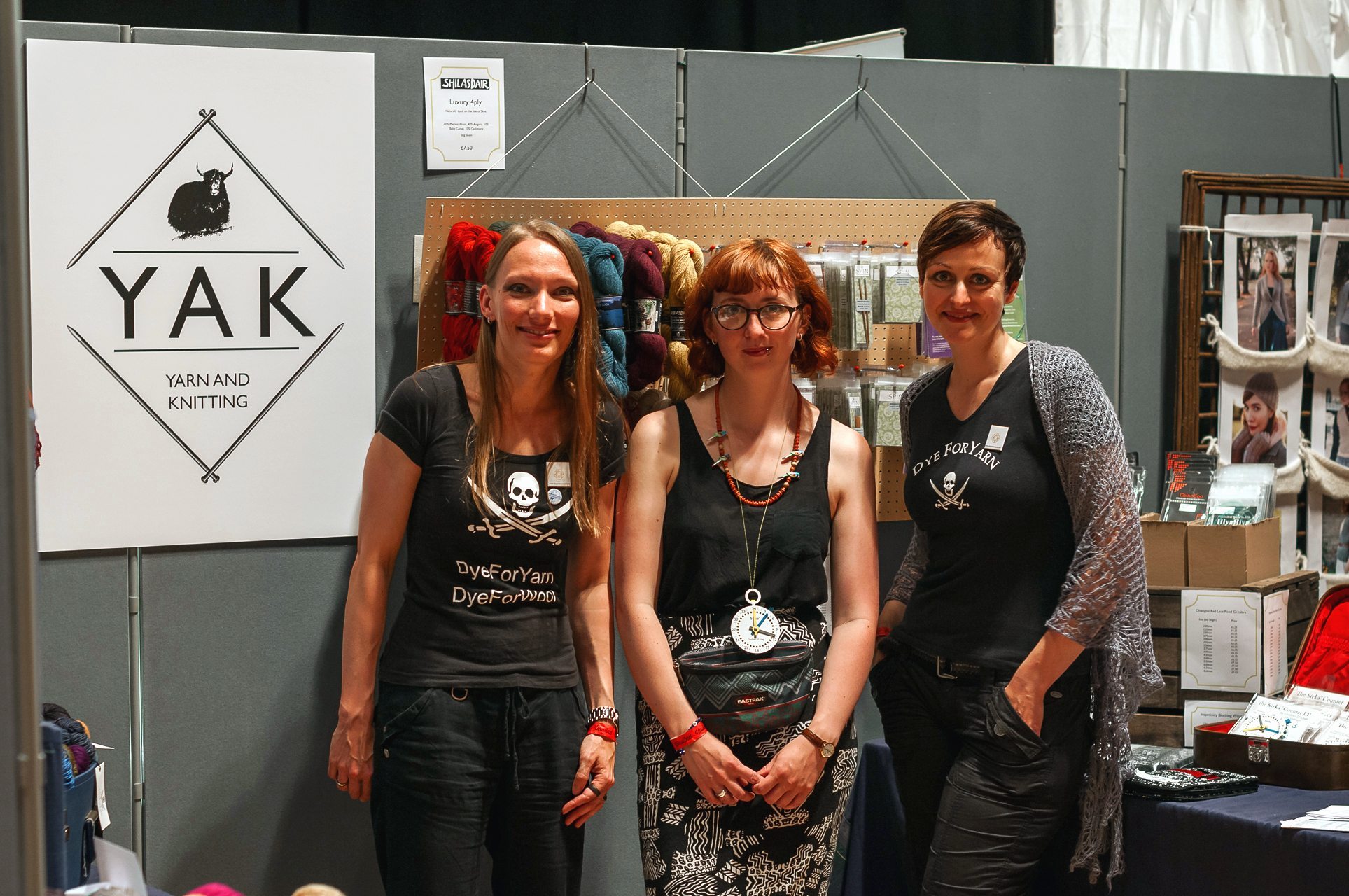 There are of course lots of other things other than the marketplace which went on over the weekend.  Everyone was cooing over the knitting celebs they had seen or who they were going to be taking classes with.  The only other part of Unwind I got to partake in was the Seaside Shindig, hosted by the girls behind Pom Pom magazine.  It was a great event, there was knitting chatter a plenty, a pub quiz and I even had a little boogie at the end.
My only purchase of the weekend was this lovely necklace from a shop called Yellow Bear Wears.  All of her jewellery is made from vintage plastic knitting needles and I had actually seen her at a craft fair last Christmas, so I just couldn't resist.  It is my new favourite piece of jewellery and hasn't left my neck since last week!  I will be back to my regular blogging schedule from now, I have some projects which are coming to an end so there will be some finished object updates coming soon…   But for now, here's to all the organisers behind Unwind, what an amazing event.  I hope we all get to do it again some time.
The photos from the event were take by my lovely friend Oleg who stopped by on the Sunday to capture some of the fun we had.  You can check out his other work here.