At this time of year we often find ourselves with more 4ply yarn than you can shake a stick at. So we have dedicated this months pattern round up to 4ply / fingering weight! 
Bolan by Leila Raabe is a gorgeous light tee with lovely sleeve lacey detail. With an interesting construction and a easy going attitude this would make a fab summer staple! Knit using Kalinka by Karen Oberg. 
Gillan by Francesca Hughes is an epic octagon shaped shawl with lace details and stripes. For a different look, choose a solid colour and perhaps a hand dyed semi-solid! Olann Sock Lite would make for an interesting version. Or Posh Fingering by The Uncommon Thread for luxury! You can read the full story behind Gillan on the pattern page.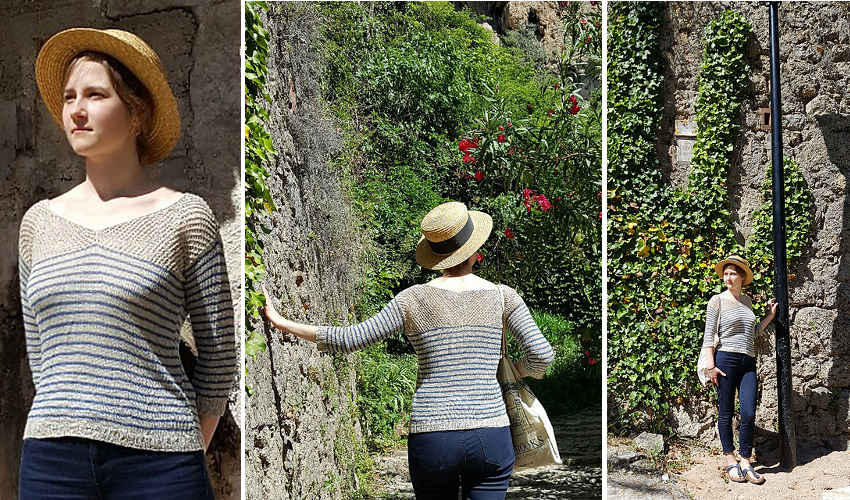 Another beautiful pattern to use Kalinka for is Mirabeau by Natalie Selles. The classic summer stripes mixed with eyelets and long sleeves make this top a versatile spring summer essential.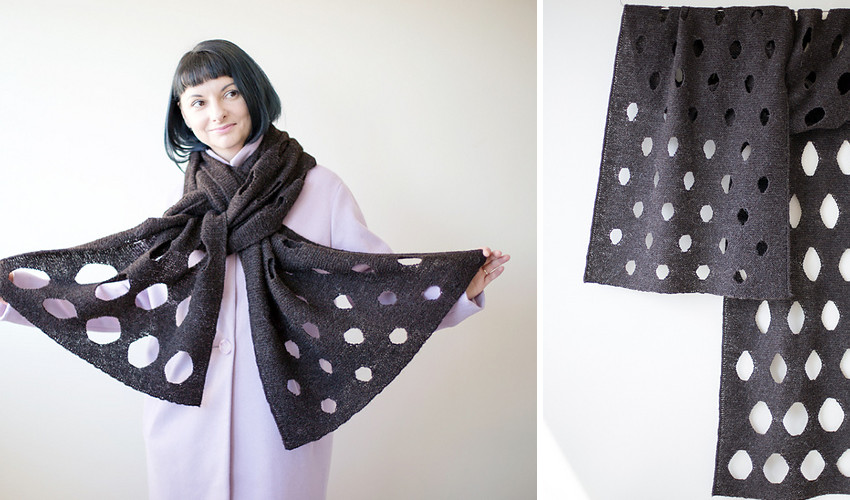 Olgajazzy has done it again with her Ten-Ten scarf. Her use of structure and negative space in this beginners scarf is an exploration of possibilities and combination of techniques; a perfect into into Olga designs. Try Jamieson & Smiths 2ply jumper weight for a comparative wooliness and a mass of colour possibilities. 
untill next time, happy knitting…