By establishing itself in Ditchling in 1920, the Guild of Saint Joseph and Saint Dominic made of this small Sussex village, a vibrant creative hub attracting artists and craftsmen from all around the country.
Today from the Guild only remains Ditchling Museum, a small but thoughtfully curated gallery space dedicated in exhibiting the work of men and women who were once part of this small but flourishing community of artists.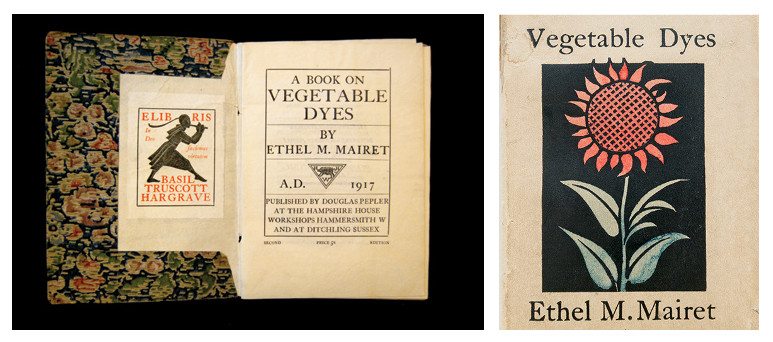 On the 17th of September 2016, Ditchling Museum opened Dyeing Now – Contemporary Makers Celebrate Ethel Mairet's Legacy, an exhibition celebrating the work of Ethel Meret and the centenary of her book A Book of Vegetable Dyes. Mairet was a prolific weaver and a dyer who spent most of her life experimenting with natural dyes. She recorded all her researches in this book which was so successful it ran to 5 editions and is still considered today as a work of reference for textile artists.
 However, Dyeing Now is more than an a retrospective of Mairet's experimentation, its a live research in which international weavers and dyers have been invited to create their own dyes following Mairet's recipes. Their samples are exhibited alongside Mairet's own researches, as well as the 5 volumes of the original book. 

The exhibition will close in April 2016 and will still welcome samples of hand dyed fabric sent to the museum, as displays will varies throughout its run to allow new contributions to be exhibited. So if you want to take part to the project you just need to follow those guidelines and get your ingredients ready. Workshops and drop-in sessions also accompanies the exhibitions to encourage visitor to try their luck at creating their own dyes. 
Until Next Time… Happy Knitting!