The first trunk show to visit YAK in, well, a long time! We're thrilled to be currently hosting the beautiful collection from Pom Pom's 40th issue, Dreamscape.
This knitted dreamworld of a collection is inspired by the seemingly unstructured nature of dreams. Designers have explored this theme through the use of floaty fabrics, ethereal embellishments, loose gauge, and by encouraging the maker to use their creativity when it comes to playing with colour.
We have seven out of ten designs from this issue in store, from the wispy Cloudbow pullover to the intricate lace work of Nereides – made from one strand of Kalinka held with 2 strands of lace weight Mohair. The patterns in this issue vary in intensity from ones that will allow you to explore your deepest knitting fantasies to those that you can therapeutically knit whilst relaxing on an evening.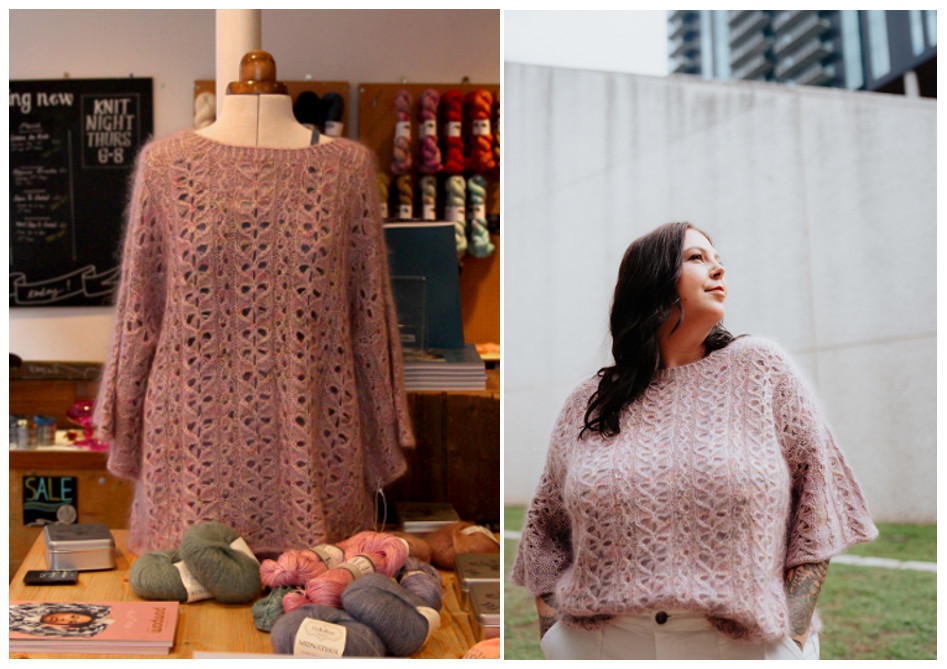 These gorgeous samples will be in store for you to view until Sunday 13th March. We highly recommend coming to see these pieces – we really can't express how stunningly beautiful they are in person. We've already fallen in love with multiple pieces as we're sure you will to!
Until Next Time… Happy Knitting!