I don't know about you, but the first month of 2022 seems to have gone by so fast! Whether that's because we've been super busy in store with our 7th birthday celebrations and planning for the year ahead or maybe perhaps because the uncharacteristically warm weather for this time of year has brightened our moods more than usual. Either way, January has shot by! But that hasn't stopped from lots of wonderful knit and crochet patterns being released. Here's our first pattern round up of 2022!
We're kicking things off with a beautiful chunky cardigan by Elizabeth Margaret. The Katherine Cardigan is a flat, seamed cardi with lace and rib detailing along the front, back and sleeves. BC Garn's bouncy and soft Hamelton Tweed 2 would be the perfect choice for this pattern – and the tweed will add an extra special speckle to the finished look.
Next up we have the adorable Honeycomb Sweater by Marina Balambaeva. Worked top down in the honeycomb stitch, this sweet unisex children's knit that can be adapted to have long sleeves or short frilly sleeves as seen above. Use Sandnes Garn Merinoull for a machine washable knit that your little ones will love!
Time for some crochet! We love the simplicity of Matinee Maya Imchum's Alegria Sweater. Beginner friendly, this classic sweater can be adapted to both positive and negative eases for your perfect fit. Whilst the colour block effect of Matinee's version looks great, we think this design would also work well for a fade – why not give Black Elephant's Sock yarn a go?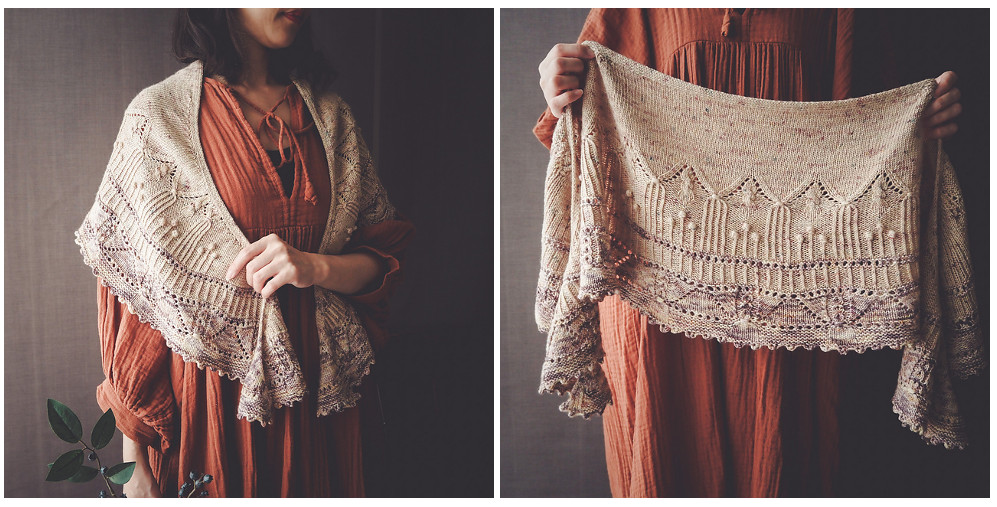 The Tassy Shawl by Irene Lin is a top down shawl with beautiful textured detailing from it's construction of popcorn stitch, cable stitch and slip stitch. Using a soft and drapey sport weight yarn like John Arbon's Yarnadelic will make for a lovely winter accessory with wonderful stitch definition – and you only need 2 skeins!
How gorgeous are these Rhinestone Socks by Alena Malevitch? The stunning diamond colourwork motif is created entirely with slipped stitches which means no floats on the back on your work. The complimentary colour scheme of Retrosaria Mondim would be fabulous for these socks, our colour choice would be 208 Maroon/Green Speckle and 303 Deep Red.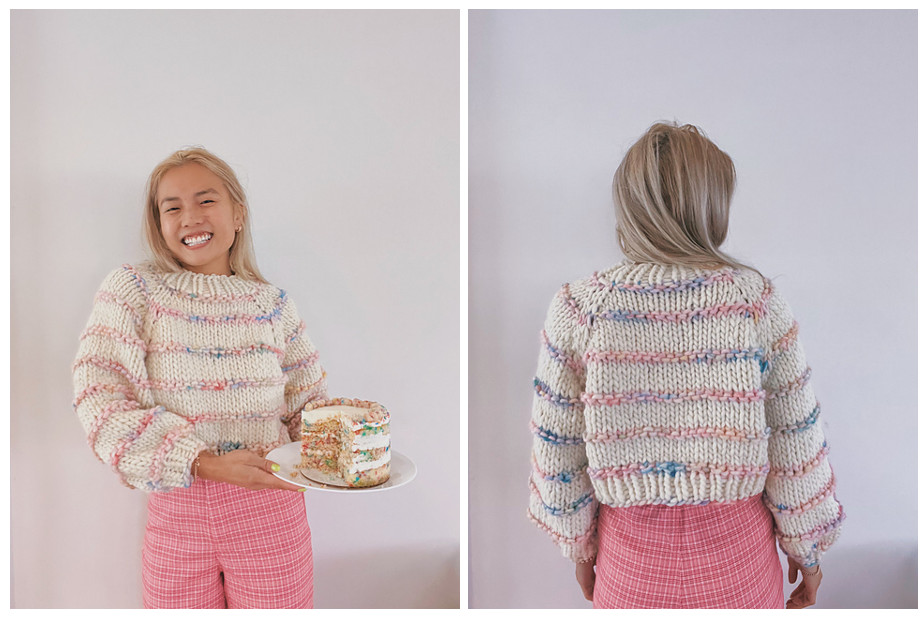 Super chunky knits are bang on trend at the moment and are great for a quick satisfying project. The Funfetti Sweater by Kara Eng is a minimalist stripey sweater with a hint of texture and colour. The newly restocked Malabrigo Rasta would be the perfect choice for a sweater full of colour and fun!
That's all for today! We hope this Round Up inspired you for your next project but if you want more inspiration click here to read all our patterns suggestions.
Until Next Time… Happy Knitting!