Ever since we received them we've been loving our beautiful Sandnes Garn Alpakka, Merinoull and Alpakka Ull. An icon of the Norwegian wool industry, Sandnes Garn are renowned for their high quality yet affordable yarns and their elegant pattern designs. Less known in the UK they recently gain prominence through their collaboration with established designers like PetiteKnit. Here follows our top fun facts and key dates to familiarise yourself with the story behind the brand.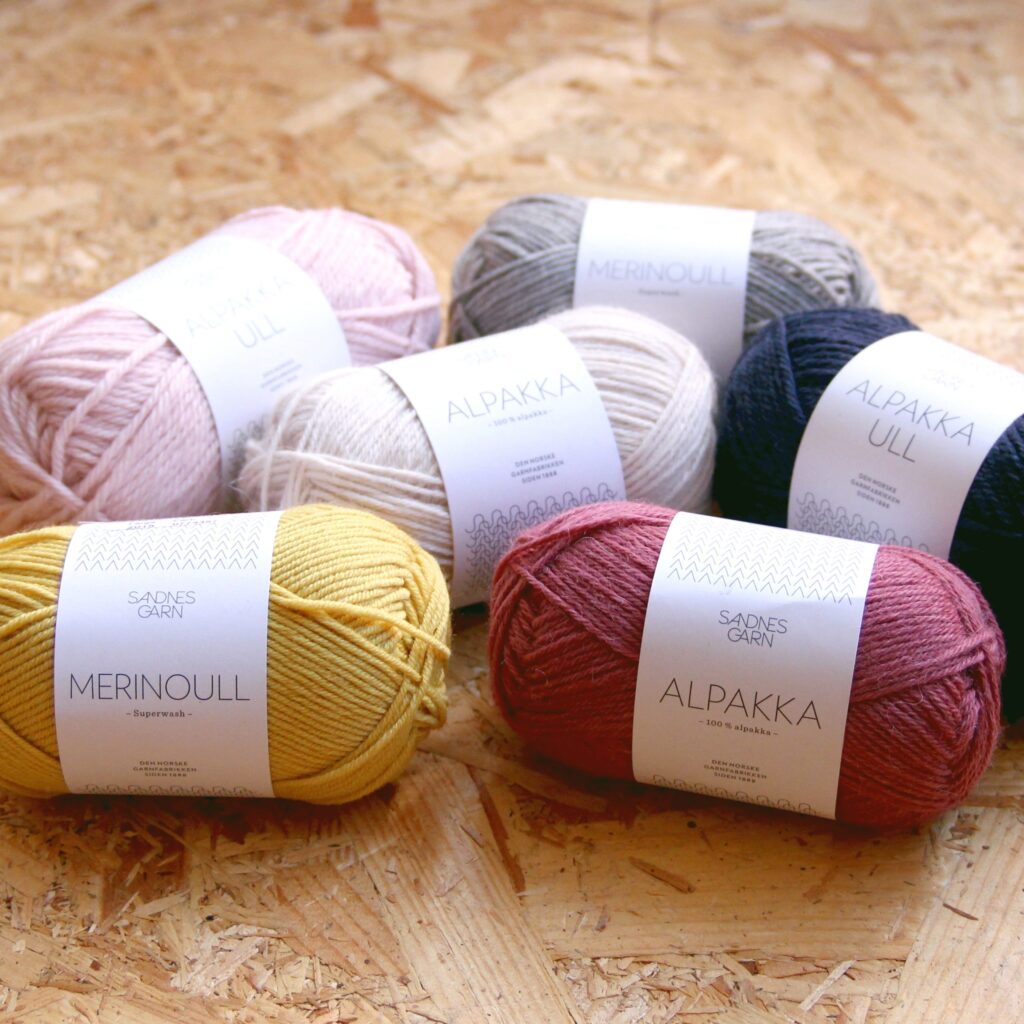 1888
Sandnes Garn establish themselves in the industrial town of Sandnes. They are now one of the oldest working spinning mills in Norway. 
1888 – 1915
The first dye house manager, Johan Ludvigsen, keeps his recipes so secret than no employees are allowed to see them.
1952
Release of the Marius sweater pattern – a now classic of Norwegian knitwear and still one of the company's best-sellers. Named after Marius Eriksen, brother to the alpine skier and world champion Stein Eriksen, this pattern has become a symbol of Norwegian outdoor lifestyle.
1978
After a fire burnt the old factory, Sandnes Garn built their new premises in Foss-Eikeland which is still in use today.
2006
Originally established as Sandnes Uldvarefabrik the company changes its name to Sandnes Garn.
Today Sandnes Garn produces woollen and worsted spun yarns from predominantly Norwegian and Uruguayan wool. The company employs 96 members of staff and exports 20% of their production to predominantly Denmark, Sweden and Iceland. And now a small percentage to YAK too!
So what makes these yarn so special? All their bases are made from high quality fibres and processed in a way that really brings the softness out of the yarn. These make them really suited for people with sensitive skin. Their colour palette is full of Nordic sophistication. Earthy and soft modern tones that are highly wearable and easy to mix and match. They are also machine washable on a cold wool cycle so easy to care for. A great option for baby knits or if you want to make something for someone who might not be 100% committed to hand washing.
Currentely we stock three of their bases. Alpakka, a drapy and silky 100% alpaca DK weight. Merinoull another DK weight made of 100% merino – very bouncy with a great stitch definition. Alpakka-Ull a happy mix of the two. With its 65% alpaca, 35% wool blend this worsted weight is full of twist and bounce yet retains all the softness of the alpaca.
Alpakka and Alpakka-Ull will work very well as accessories worn next to the skin. Something like the beautiful Moonwake Cowl by Andrea Mowry or the Classic Ribbed Hat by Purl Soho. Or a very soft and cuddly jumper like Astragal by Ainur Berkimbayeva or Seleste by Sari Nordlund. As our go-to baby yarn, we'd suggest patterns like Petite Knit's Anker and Seaside sweater for Merinoull but obviously it would also work well with any kind of grown up project.
If you need more convincing go ahead and browse their amazing colour range. We guarantee they will won you over in an instant!
Until Next Time… Happy knitting!