Late to the party as ever, I have (naively?) decided to join one of the Unwind knit-a-longs happening over on Ravelry.  Among all of the lovely KALs going on I decided on Juniper, by Veer Välimäki.   A lightweight top down jumper, it may be classic and simple to look at but this jumper has a really interesting construction with some special twists to keep you interested during all that stocking stitch.
"Why does that make you naive?" I hear you cry.  That would be because all of the KALs going on are competitions and competitions mean deadlines and the deadline for this is a mere month away.  And to top it off this patterns calls for 4ply yarn, which means lots and lots of stitches.  But it will be fine, Dani describes it as "surprisingly fast to  knit" and it's not like I'm busy promoting my new business or anything…   This is how much I've done so far, a couple of evenings work.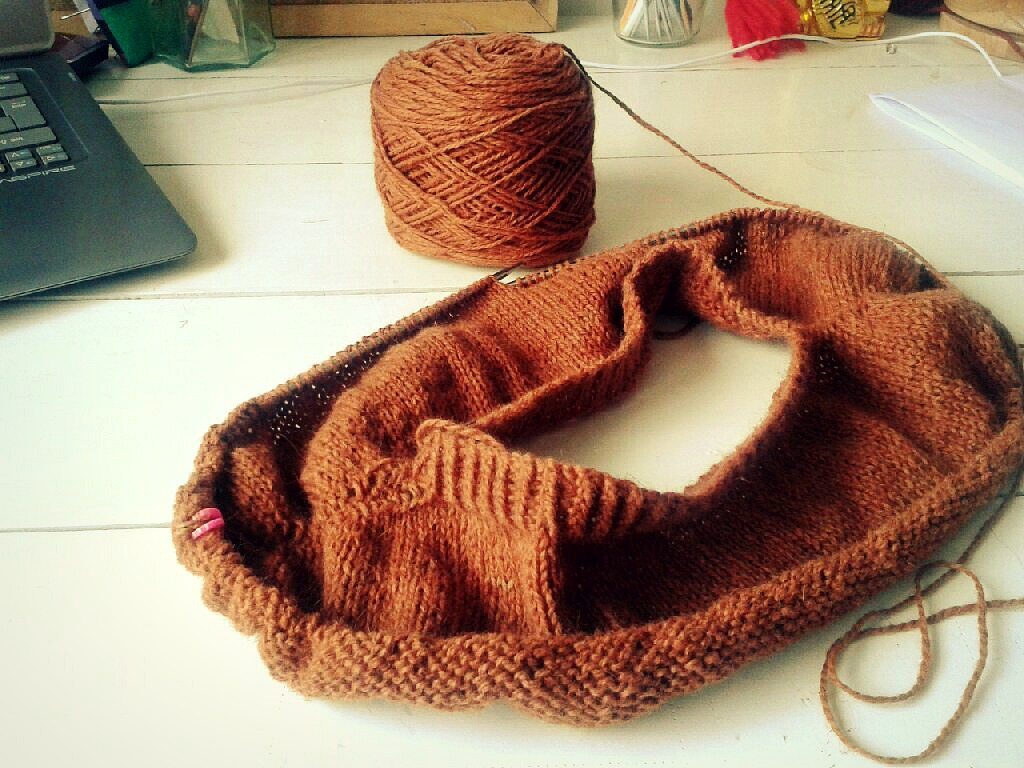 The yarn I'm using is Shilasdair Luxury 4ply in Wild Mushroom.  I've been wanting to have a play with this yarn ever since it landed on my doorstep and – unsurprisingly, as anyone who knows me will know I like to match things with my hair – this colour jumped out at me straight away.  With 40% lambswool, 40% angora, 10% baby camel and 10% cashmere this yarn is luxurious indeed.  The angora keeps it lovely and lightweight, and I think it will be perfect for this pullover and perfect for a British summer evening or indeed for the daytime when the sun decides to go behind a cloud for a minute or 50.
Want to join in the fun?  You can join the KAL on the Unwind Ravelry page.
P.S  If you haven't already, you can follow me on Facebook, Twitter and Instagram.  I'm pretty active on all three and much less waffley.