I don't know about you, but here in Brighton those past few weeks have been glorious; warm sunny days are back in our lives along with afternoons down the beach, garden parties and the whole town is pulsing to this pre-summer vibe we all love so.
However, as we also know too well, sunshine in UK never lasts and it did not take long for rain and clouds to make their come back. So to keep ourselves busy until the sun next shows up, here is a suggestion of beautiful summer projects to add to your knitwear collection.
Delicate and feminine, Zinone by Andi Satterlund seduced us by the possibility to vary between crop or hip length, partial or full-laced back and so you create your perfect summer top. Made of 100% linen, it will not only have a great drape but also be cooler and extremely light weight; ideal for the coming hot days. We especially love the full-laced back option; match it with a high-waisted skirt to create a lovely 1950s retro glam outfit! Now you just need to grab a dry martini and you are ready to rock the next cocktail party in your diary.


Here we would suggest the shades Cyklamen or Lime from the Kalinka collection by Karin Öberg for a full summer look, but any of the more neutral hues of the palette would pair beautifully with this design.
Next up on our list is Tannery Fall by Sara Delaney, one of the many adorable designs published in the latest Pom Pom Quaterly issue. This casual crochet vest is designed with stripes on the bodice allowing you a multitude of colour combinations. The earthy tones used for the original pattern are simply beautiful but if you fancy something a bit more colourful and summerlike why not pick shades from the Delicate Merino range by Walk?

Mystery/Moon Walker, Twister/Whale Watching, Claret/Salt Lake; be creative and make your own mix!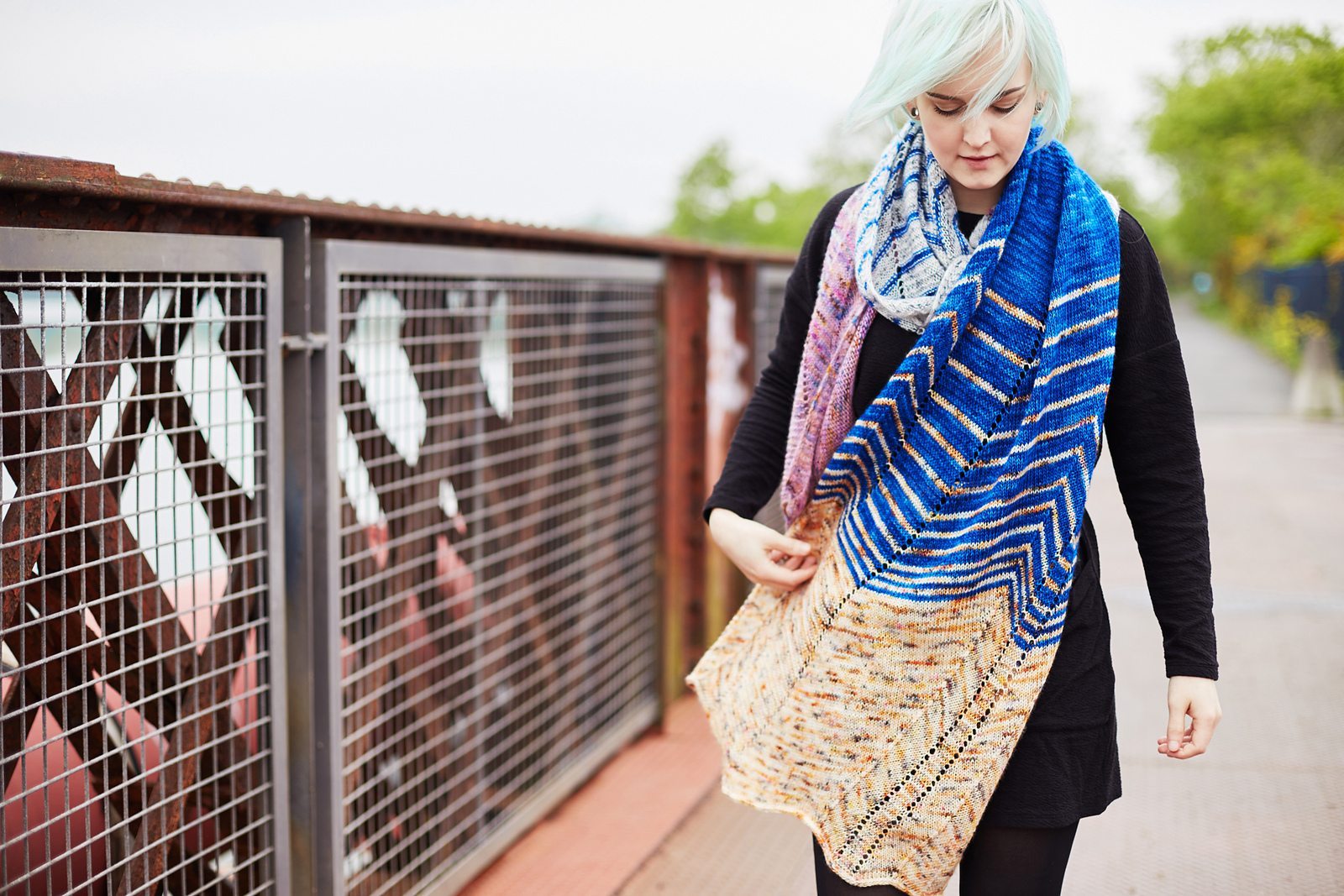 Of course we could not write a pattern round up without including any accessories, and what could be better for your summer evenings than a shawl to wrap yourself in? Shockwaves by Beata Jezek is a large but light wrap designed to be knit with the super hit Hedgehog Fibres' Skinny Singles.
If you're not familiar with this product, the Skinny Singles are hand dyed yarn made in Ireland with merino wool, available in many plain and variegated vibrant colours. And good news is we recently ordered plenty of new shades that will be added to our stock very soon!
And to finish, a bit of children's wear with Snowdrops by Dani Sunshine. This adorable pullover is designed with lovely lace details on the sleeves and would be a great match with some of the pastel tones from the Life in the Long Grass' 4ply.