With the cold weather and the seasonal festivities just around the corner it's the perfect time to cast on another knit! We've selected a handful of patterns to help inspire your next project, from traditional colourwork to classic cable sweaters with a twist, this round up has a little bit of everything.
We're starting this month's round up off with a sweet yet stunning colourwork cardigan by Birger Berge. Cassiopeja takes the traditional knitwear motif of stars and clearly contrasts it against a darker background. The cardigan is knitted in the round, from the bottom up, following the charted pattern. Use a worsted weight such as De Rerum Natura Gilliatt for your own starry cardi!
The Wisp Mittens by Kerri Blumer feature a lot of texture thanks to twisted stitches and garter stitch for a cosy, fast, and fun project! Hold two yarns together to get the subtle fluffiness of these mitts. We suggest The Uncommon Thread Everyday Sport with Onion Silk + Kid Mohair for the ultimate luxurious mitts.
We've seen so many Halibut Sweaters being cast on this month amongst our customers that we just had to add it into our round up! This traditional circular yoke style sweater by Caitlin Hunter features a unique bold halibut motif with options for three different necklines (turtleneck, mock turtleneck (pictured) or crew neck). Retrosaria Brusca with it's rustic, sticky handle would be a great choice for this colourwork knit.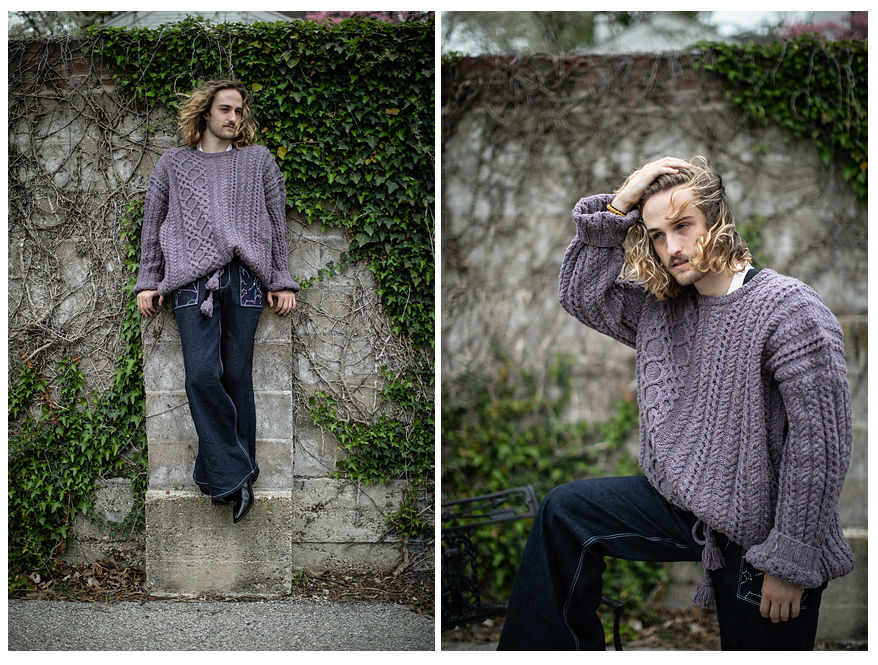 What do you get when you combine a classic fisherman's sweater with space? The Stellar Sailor Sweater by Paul Haesemeyer! This oversized cable knit is knitted from the bottom up in a worsted weight. Try Studio Donegal Soft Donegal to add to the classic cable sweater aesthetic.
The Hemlokki Scarf by Jenny Ansah is inspired by hemlock trees that are tall and have a beautiful crown, combining seed rib stitch and puff rib stitch for some lovely textured details. Choose a soft DK yarn such as Sandnes Garn Alpakka for a comfy and warm winter scarf.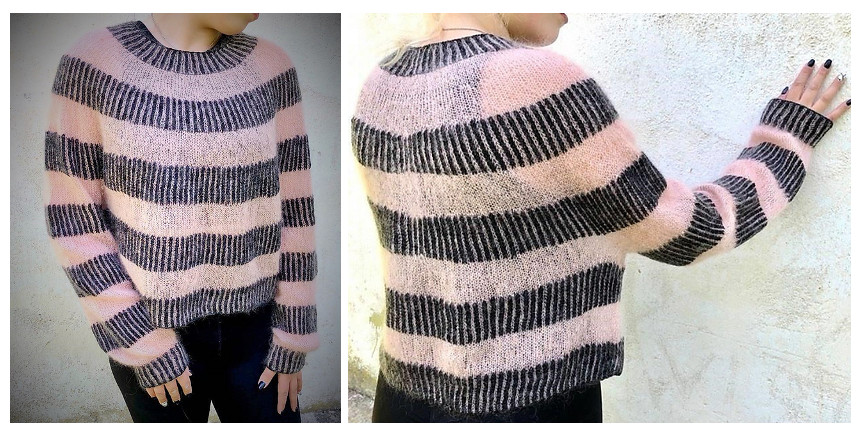 The simple construction of BriocheRings Sweater by Raina K is perfect for your first brioche sweater. It is worked seamlessly from the top down, with a circular yoke, alternating bands of two-color brioche stitch and stockinette stitch from collar to hem. Combining a sport weight with a lace weight allows for a light, airy knit. We suggest using John Arbon Yarnadelic for the MC with Camarose Midnatssol for the CC.
The Bordeaux Beret by Louise Bollanos will give you the satisfaction of completing a project in one evening! This slouchy, super chunky beret is knit flat on straight needles and then seemed. Use Malabrigo Rasta for your very own super chunky beret – guaranteed to keep you warm this winter!
That's all for today! We hope this Round Up inspired you for your next project but if you want more click here to read all our patterns suggestions.
Until Next Time… Happy Knitting!