The kids are back at school, the nights are getting darker and the rain is out in full force – Autumn is definitely here! We've picked a half a dozen patterns from the last months releases to get you fully in the mood for the colder weather, perfect projects to curl up on the sofa with!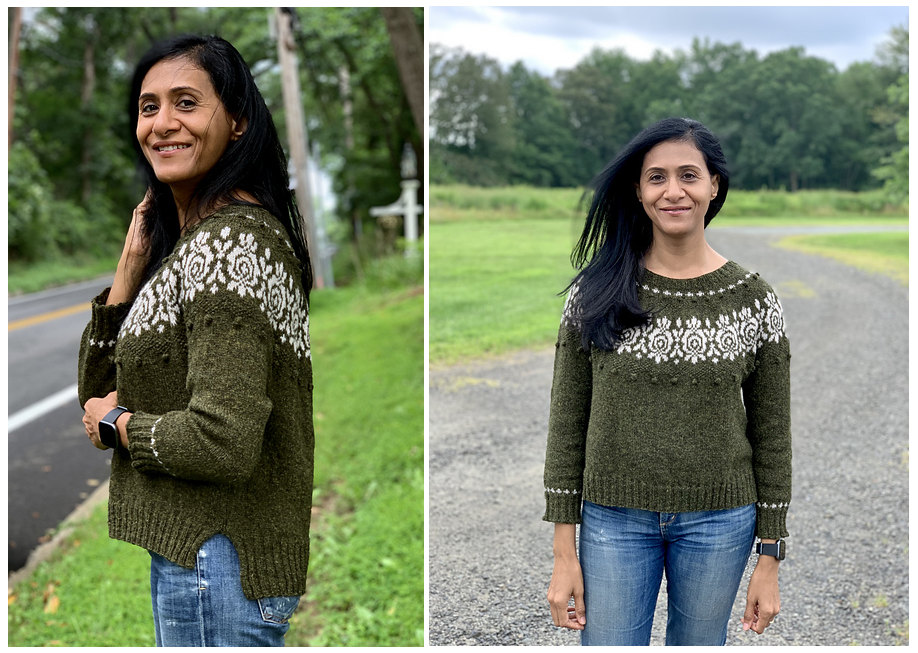 We'll start with this lovely jumper by Anjali Diwan. The Indira Pullover is a classic pullover knitted from the top down with a colourwork yoke and bobble detailing. Why not give this jumper a go in Mondim with its large range of earthy shades – Moss and Natural would be a great colour match to replicate the original!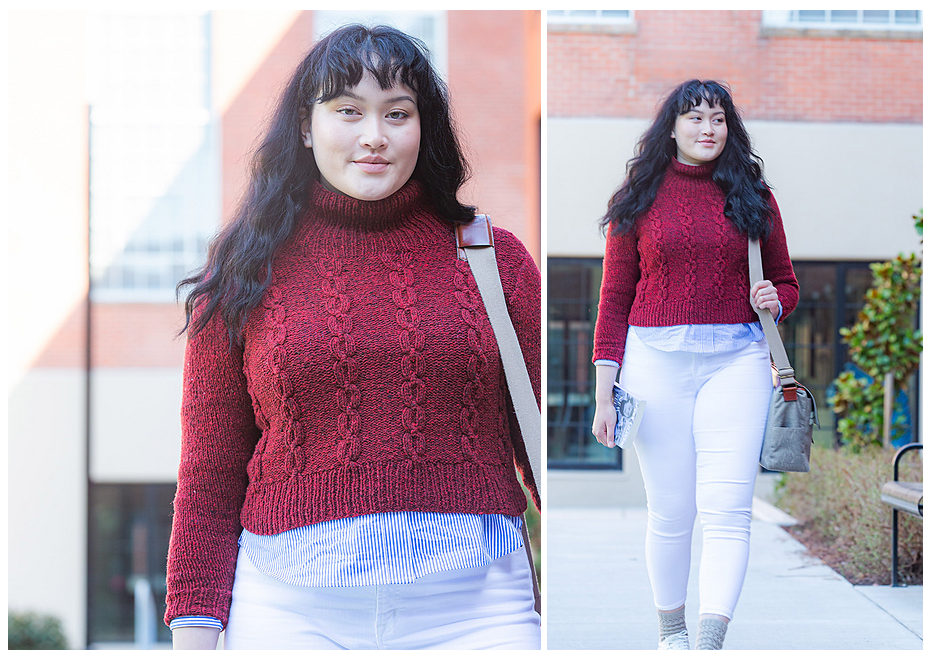 Edelin by Shayla Crowel is a textured classic, with columns of cables and a cosy turtleneck collar. This size inclusive pattern is worked flat from the bottom up in a worsted weight yarn. We think this jumper would look perfect in Soft Donegal for a rustic tweed effect.
Now the colder weather has hit hats are back and we couldn't resist the eye-catching Blood Thistle Beanie by Faye Kennington. This hat features an all over foliage pattern, inspired by World of Warcraft no less! Brusca would be a perfect choice for this colourwork knit, choose 14C Old Rose and B Coffee and Cream to recreate the original or get creative with your colour choices.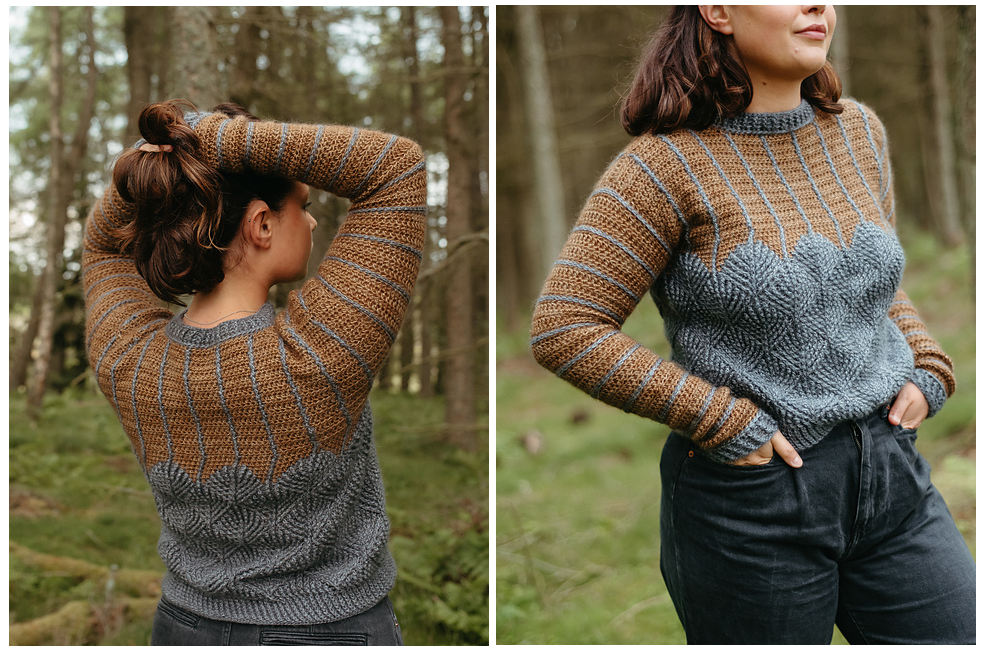 Time for a little bit of crochet! Sivu by Linda Skuja was published in the debut issue of Moorit and is a great representation of how versatile and beautiful crochet can be. The three-dimensional post stitch motif comes alive in Sivu, with two yarns being held together to add to the texture. We suggest using CaMaRose Organic Summer Wool with Midnatssol for a touch of fluff.
More gorgeous autumnal colourwork! The Filigrana Sweater by Handmade Closet is a thrilling yoke pullover adorned with swirls and twirls of motifs on the yoke, body and sleeves, We think the gorgeous striking tones of John Arbon's Yarnadelic would be perfect for this delightful knit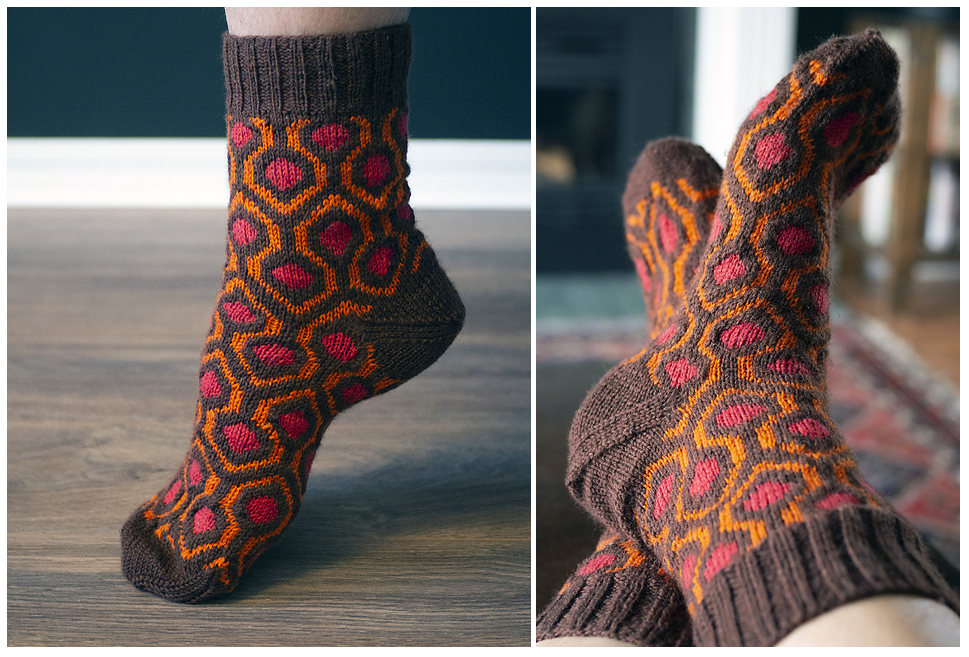 And finally, a nod to spooky season with these incredible colourwork socks! The Shining Socks by kraftling takes the iconic carpet from The Shining and turn it into sock form – perfect for all the horror enthusiasts out there. Use Onion Nettle Sock Yarn for your own cosy Halloween socks.
That's all for today! We hope this Round Up inspired you for your next project but if you want more click here to read all our patterns suggestions.
Until Next Time… Happy Knitting!