Know Your Sheep – Corriedale
Fleece – or wool – varies from one breed of sheep to another, carrying specific structural elements that impact the softness, strength and drape of the yarn. Knowing about the fleece produced by different breeds of sheep is a good way to understand what to look for when buying wool for a new project. Depending on the effect you want to achieve you might favour certain wool over some others. With the arrival of Yarnadelic by John Arbon at YAK, we decided to find out a little more about the Corriedale breed.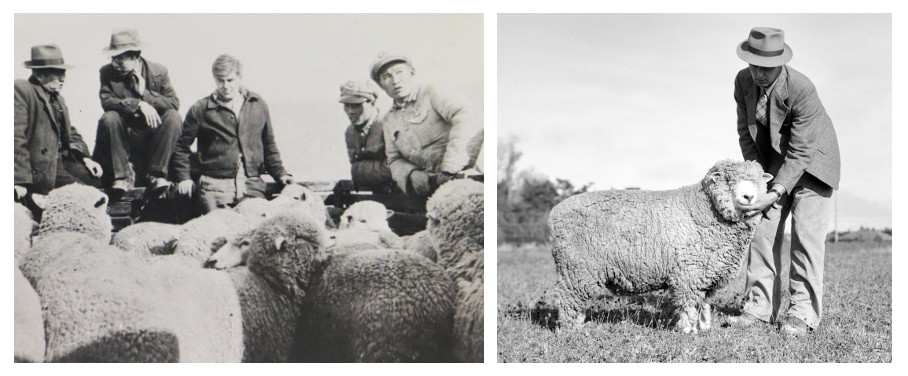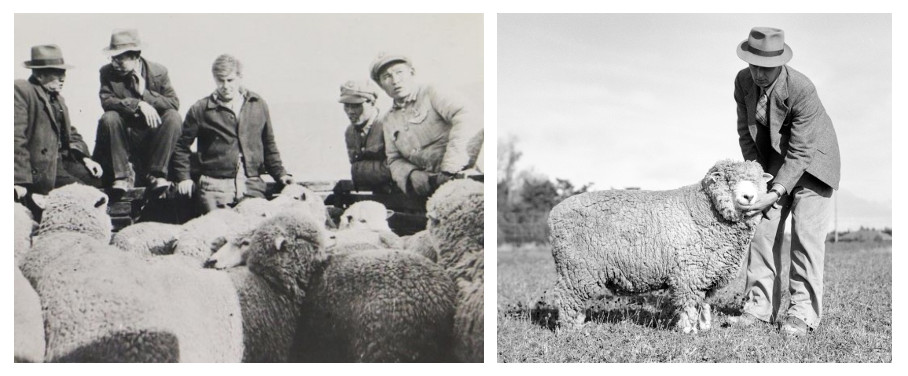 History
The oldest of the crossbreeds, the Corriedale's story begins over 150 years ago in New Zealand during the 1860's. James Little, the original breeder, crossed British longwool rams such as Lincoln with Merino ewes in order to produce a hardy animal adapted to a wide range of conditions, whilst maintaining it's dual purpose with a heavy fleece and good meat.
Progress was slow at first, and James was often ridiculed by other shepherds who did not believe that a new breed of sheep that was more suitable for the area could be bred, they predicted that the characteristics of the parent sheep would not reliably pass through generations.
Public opinion eventually began to change and by 1900 Corriedale's were added to the New Zealand Sheep Breeders' Association Flock Book's appendix, debating what to call them. This debate lasted years, with other breeder's claiming they had been experimenting with the same Merino/Lincoln mix and suggesting other names. By 1916 the Corriedale was moved from the appendix to the main book.
Whilst the Corriedale is frequently referred to as "New Zealand's own sheep", flocks can be found in Australia, The United States, South America and the Falkland Islands.
The Sheep
The Corriedale breed is a medium to large sized sheep with a white face and legs and a black nose, with fleece than can vary from pale silver through to black, including various shades of fawn or moorit. They are especially suited to all types of grazing in lighter rainfall areas, and are widely used within warmer climates on the southern hemisphere such as New Zealand where they are farmed on all sorts of terrains from grazed lowlands to high mountain grazings. This dual purpose sheep is considered to be an excellent mothers, being docile with high fertility.
The Fleece
Corriedale fleece combines the softness and bounce of the Merino with the lustre and long staple of the Lincoln Longwool. It has a staple length of between 3 – 5 inches, and a medium width of around 25-30 microns. The crimp is incredibly well defined. Whilst Corriedale fleece can be very hard to spin fine, it makes for a wonderfully bouncy DK weight or heavier yarn, perfect for outerwear, gloves, hats and home wares.
Corriedale at YAK
John Arbon's Yarnadelic is a scrumptious 100% Falklands Corriedale yarn, selected for the specific characteristics of the Merino/Lincoln cross discussed above. This sport weight has a rounded 3 fold structure, enhancing the fibres natural stitch definition and drape – the ideal all round yarn for everything from cables to lace, garments to accessories. You can browse the stunning range of colours by clicking here.
Until Next Time… Happy Knitting!
SOURCES
Fournier, Nola and Fournier, Jane, In Sheep's Clothing: A Handspinner's Guide to Wool, Loveland: Interweave Press LLC, 1995. Print.