Following on from the launch of our Knitalong here are some styling suggestions that we hope will get you inspired to cast on your own Trove.
We kept our first outfit super simple because less is more right? With light wash straight jeans and a pair of sandals Trove is the star of the show. Nothing takes your attention away from the jumper so the whole outfit nicely highlights the texture and colour variation within the fabric.
Outfit n.2 is very cozy and casual. A pair of old – but oh so comfy – skinny jeans, some brogues and a cute hat. Perfect for a lazy Sunday hanging out with family and friends. Throw a jacket on top of it to go for a long walk in the downs or a stroll through town.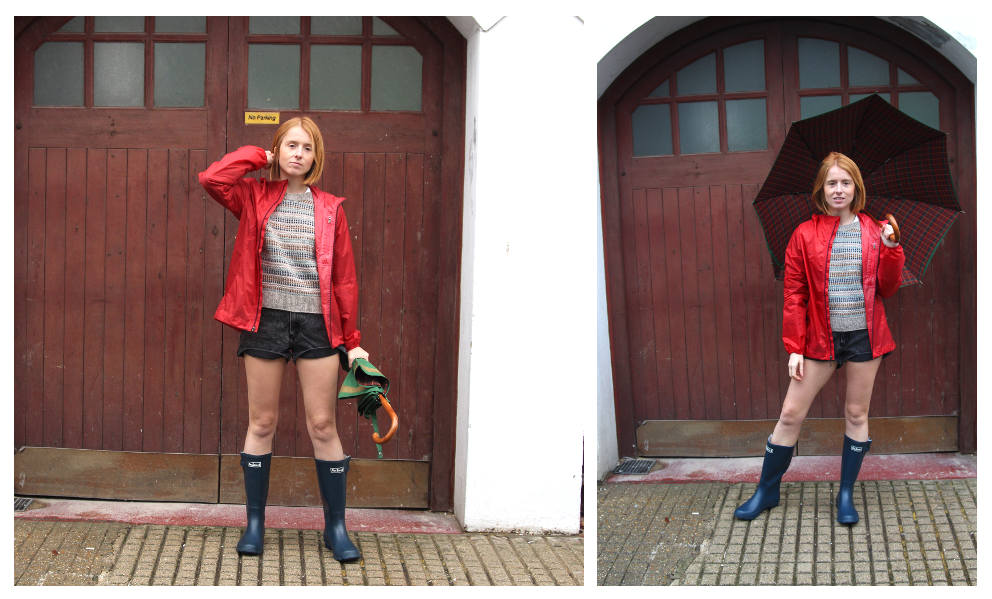 The combination of shorts and wellies is a UK festival classic. It also reminds me wet summer days spent catching shrimps in rock pools when I was a kid. One key details is missing though: a pair of knee high socks popping out from the top of the boots.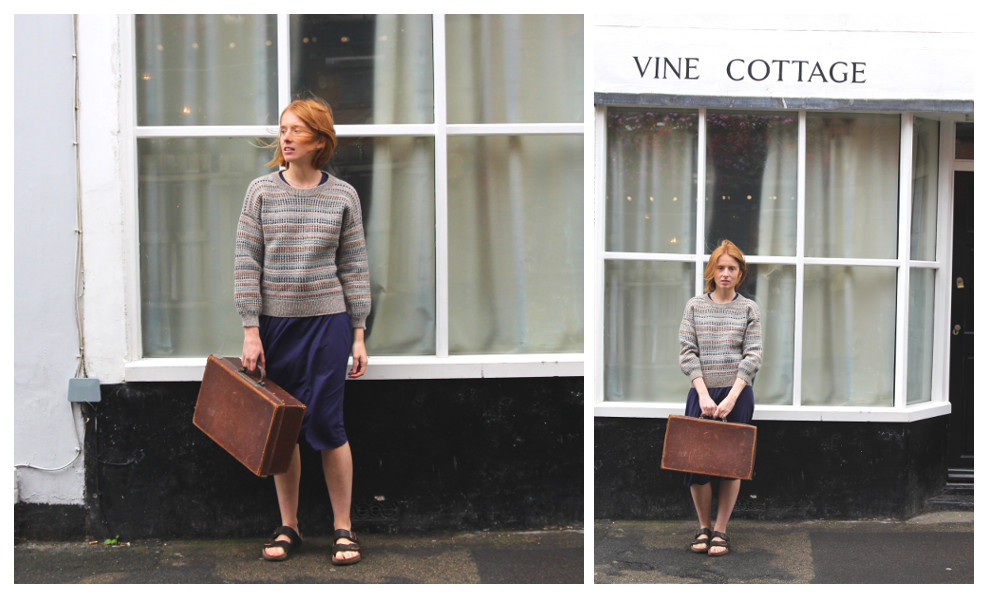 Last outfit is probably our favourite. A mid-length cotton dress with sandals and a snug jumper thrown on top of it. A perfect everyday ensemble for the mid-season. Again we kept the colour of the dress fairly neutral so as to highlight Trove as much as possible. It would also look really cute with a pop of brighter colour or a print if you like print clashing.
Have you already started yours? Then join the KAL (you don't need to be knitting in Ulysse). Or are you inspired to cast on? Read all about our knitalong, see what amazing prizes are on offer, grab yourself some Ulysse and join in on Ravelry and/or Instagram!
Until Next Time… Happy Knitting!