There's been a bit of a Trove craze here at YAK. Earlier this month we received the Sea Change trunk show giving us the opportunity to look closely at all the amazing samples from Pom Pom Issue 30. Trove has been on our minds ever since the preview of the collection was released but seeing it in real life definitely sealed the deal. Its combination of texture and colourwork works beautifully together and with so many colours of Ulysse available we were all quick to come up with our very own version of Trove.
As summer is about to end we though it would also be fun to kick off the knitting season we some sort of event. And what a best way to ease into the Autumn than a knit along?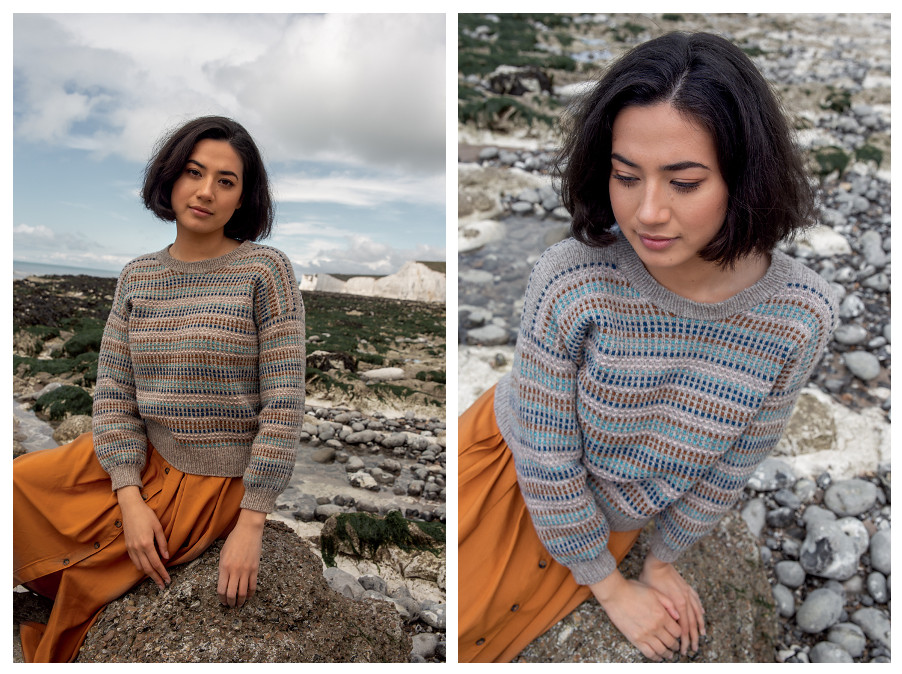 How to participate:
The Trove KAL will begin today and finish on November 30th leaving you just over two months to complete your jumper. People who've recently started knitting their Trove are also welcome to take part.

To participate simply join our KAL chat on Ravelry. When you're done post a photo of your finished Trove on our Finished Objects thread (also on Ravelry). Alternatively you can also take part by sharing your wips and completed project photos on Instagram using the hashtag #yaktrovekal
We'd encourage you to share as many photos of your planning and WIPS as possible as there will be one prize dedicated to the best WIPs photos.
Prizes:

Pompom Quarterly has very kindly accepted to partner with us on one of the prize so we've got some really cool stuffs laying in store for you!

– First prize will go to the best finished object. This will be judge on the quality of your knit as well as on the quality of your images. As we won't be able to look at your Trove in the flesh we will really rely on your photos to judge its execution. The winner will receive a £50 YAK gift card.

– Second prize will be drawn from the finished objects photos posted on Ravelry and on Instagram. Winner in this category will be gifted one Fringe Supply – Mini Porter in army green. The Mini Porter was born from a cutting mistake at the factory so it is a very limited edition. It is about the size of a Field Bag and features interior pockets but no handles.

– Third prize will go to the best WIP photos. We decided to add this category to reward knitters who might not be able to finish their Trove by the end of November. We appreciate that not everybody has the time to knit a jumper under two months. We also want people to feel welcome to join in at any time before the end of the KAL and still give them the possibility of winning a little something fun. Prize for this category is gifted directly by Pompom – winner will receive a Knit About Winter Gift Set which includes a copy of the book accompanied by a pack of 4 kraft cards illustrated by Emily Foden.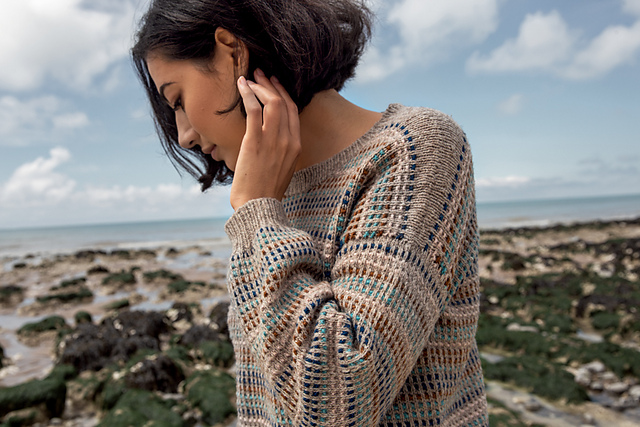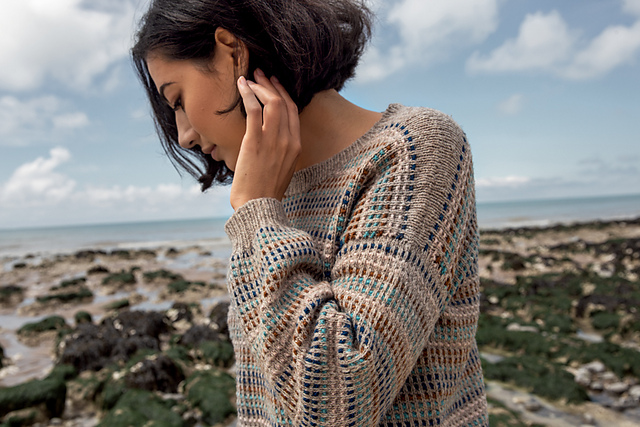 Note on Trove and Ulysse:

For those of you intending to knit Trove in its original colour way please note that we will receive some more Ulysse by the end of September. This order will also include 6 new colours recently launched by De Rerum Natura in which you'll find several variations of denim blue. Some of you might prefer using another yarn and that's also completely fine. Please let us know if you would like to be notified when it arrives.
The more the merrier so we truly hope to see as many participants as possible. If you have any questions regarding the proceeding of the KAL feel free to contact us by email or give us a ring directly at the shop.
Until Next Time…. Happy Knitting!