You know us we love a good summer blend. When we talk about summer yarn we are referring to these light weight bases spun from plant fibres that are highly breathable and cool to wear. Something you would use to knit yourself a top, a light jumper or a cardigan. Usually yarns in our summer selection are made of either cotton, linen or in the case of Mojave both. This year we wanted to introduce a bit of variety in our collection and that's why we were absolutely thrilled when we received the full range of the Organic Summer Wool by CaMaRose.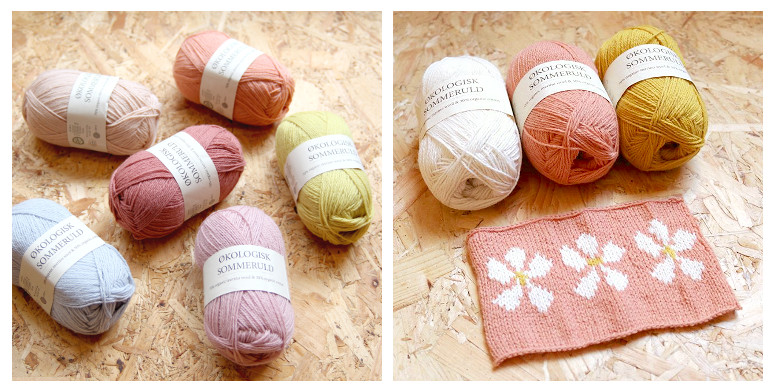 Made of 30% organic cotton and 70% organic merino, the 
Organic Summer Wool
 combines the stability, lightness and durability of the cotton with the elasticity and warmth of the wool. This 4ply is very soft, a little bit sticky and has a good stitch definition. One of the first things that attracted us to this yarn is of course the fact that it is 100% organic. Milled and dyed in Turkey the 
Organic Summer Wool
 is compliant to OEKO-TEX® STANDARD 100. This certification ensures it is produced under sustainable conditions and tested free of more than 300 harmful chemicals. 
Another selling point is its sophisticated palette of 25 colourways. The collection has a good balance of light and dark tones and none of them are overly saturated which makes them very easy to wear and easy to combine together for colourwork.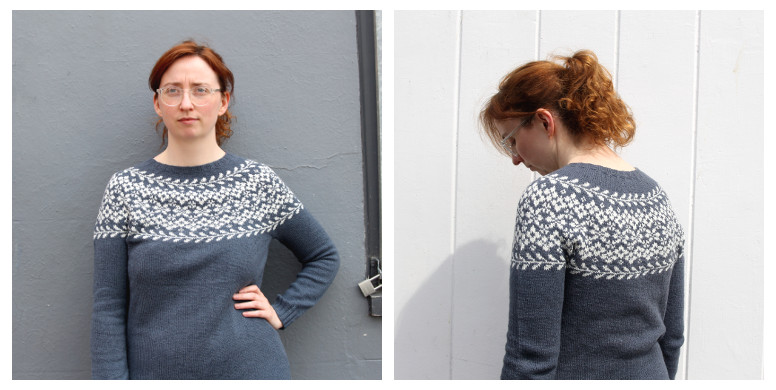 Wool/cotton mixes are great because they feel very light to wear but yet are warm enough for the colder days of the season or for evenings spent outdoors. They are also very breathable so keeps you cool when you wear them. This pretty Birkin Sweater knitted by our friend Stef is knitted in a classic combination of navy (Midnatsbla) and white (Ravhid). It feels very light and cool – exactly what you want for a summer jumper. Birkin was originally designed with four contrasting colours but we really love the minimalist look of this two-tone version.
As it is machine washable the Organic Summer Wool is a good option for baby projects or anything that requires a lots of washing. It would look particularly cute knitted in little rompers like the Pickles Romper by Marta Porcel. Where a 100% wool yarn might stretch and felt overtime the Organic Summer Wool would have enough structure and strength for the rompers to keep their shape. This yarn has also a great stitch definition so great for crochet too!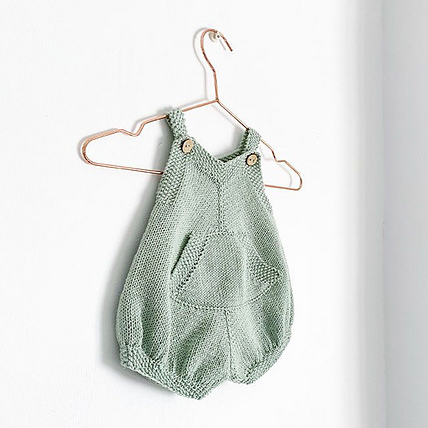 Founder of CaMaRose Trine Bertelsen has designed many gorgeous patterns in Organic Summer Wool. Make sure to check out her Ravelry store for more inspiration!
Until Next Time… Happy Knitting!