There's no denying that Autumn is a fabulous time for pattern releases and this year was no exception! It was hard to narrow down the choices, but we have a selected several wonderful knit and crochet projects to inspire you this season.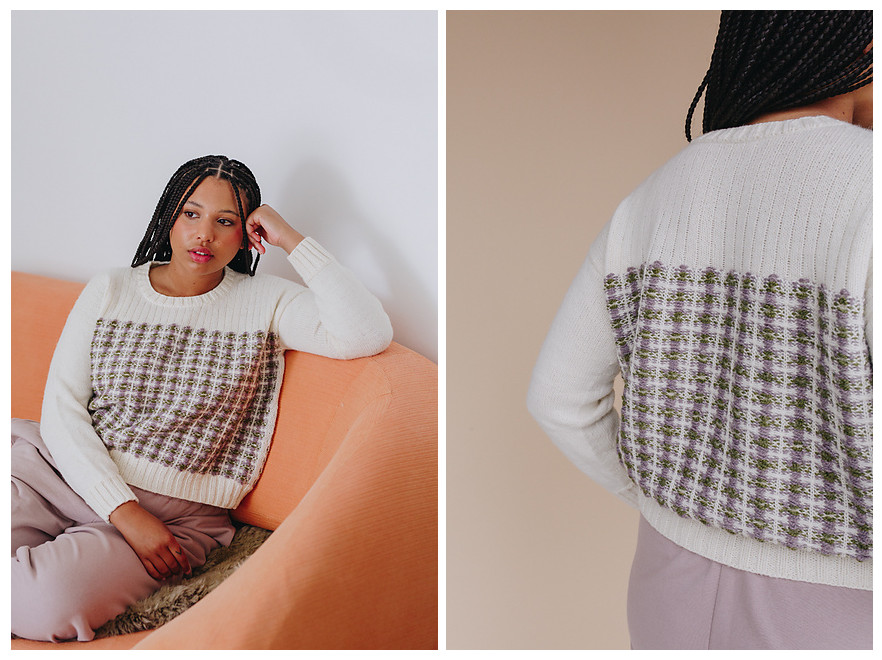 First up is the stunning Semitone by Valerie Ng, from the latest edition of Pom Pom Quarterly. This beautifully unique jumper uses techniques that combine hand weaving and knitting, teaching you how to weave yarns above or below the knitted stitches to achieve different densities of colour which combine to create the tartan-esque pattern you can see here. The heavenly shades of John Arbon's Yarnadelic would be perfect for this jumper!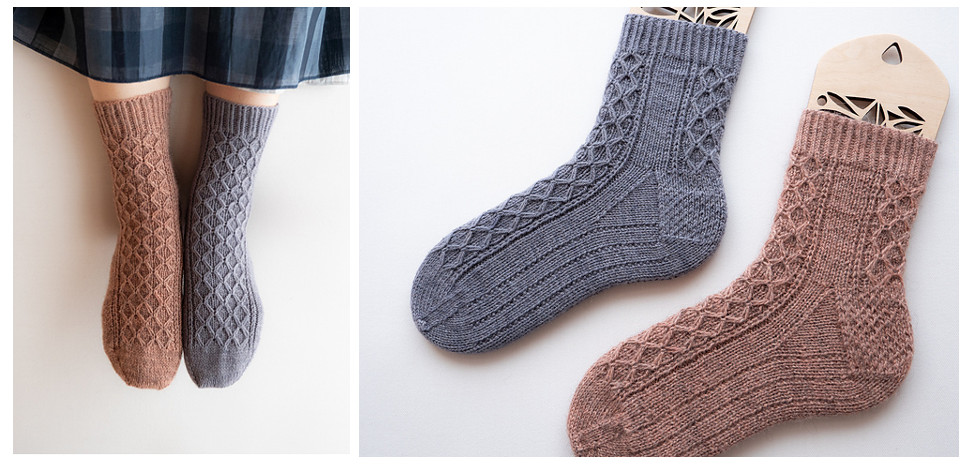 The Marie socks by Yucca features a romantic lattice pattern created with slipped stitches and are knitting top down with a heel flap and gusset. Our new sock yarn, Jawoll by Lang yarns would be a superb choice for these socks, as the solid colours would let the stitch pattern take centre stage.
You can never have too many knitted socks, or too much sock inspiration! Here we have the Crimson Forest Socks by Woolen Tales, a beautiful colourwork sock inspired by the music made by fallen autumn leaves. These socks are knitted in our trusty Retrosaria Mondim, with a range of glorious earthy tones to mirror the original, but CoopKnits Socks Yeah! would also be a great substitute for some brighter pops of colour.
We couldn't resist this cute crocheted Pumpkin Sweater by Mon Petit Violon, a seamless top down sweater that will get your little ones into the seasonal spirit! Use Sandnes Garn Merinoull for a super soft, machine washable jumper perfect for babies and children.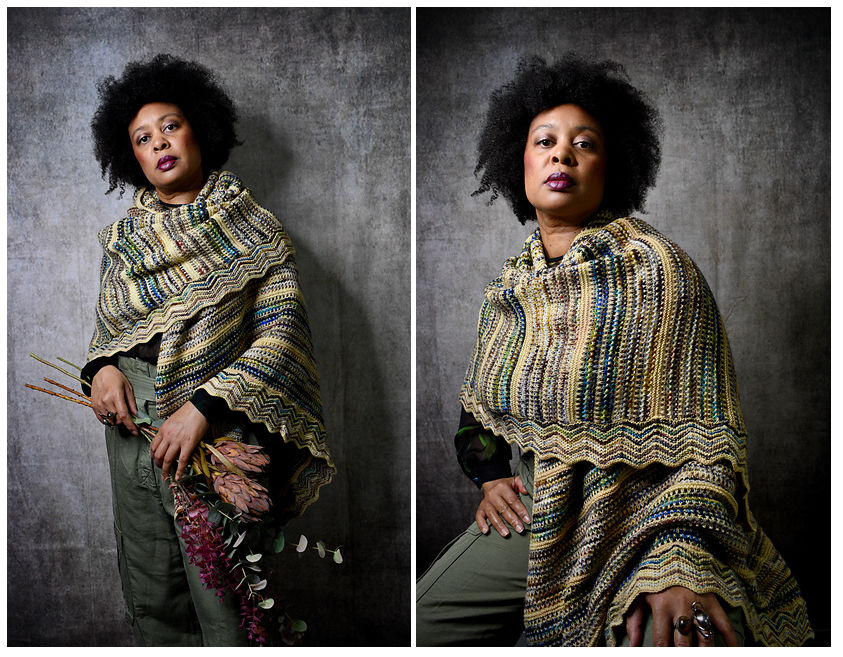 The Colour Rhythm Shawl may be a simple knit but it is anything but boring! Sheryl J. Cox uses an addictive slip stitch pattern with bold colour combinations for an exciting shawl. Our new Zauberperlen by Schopple Wolle would be perfect for this pattern, as the small 57m balls allow you to create unique colour combinations and fade, blending perfectly both within the ball set and between the whole collection.
Vaki By Jenna K is a brilliant combination of colourwork and lace, inspired by ancient Finnish mythology. This sweater is knitted bottom-up, with a drop-shoulder with stranded colourwork at the hem and a simple lace motif for the sleeves. Our trust Jamieson and Smith 2ply Jumper Weight would be the perfect choice for a knit that incorporates both colourwork and texture.
We love a chunky accessory and the Tuhin Hat by Mary Renji is no exception! This beanie is made up of an Aran weight so will crochet up super fast, and will keep your head warm in the cold winter months. Use Fyberspates Tarma Aran for a soft and springy hat with some gorgeous variegated tones.
And last but not least we have the lovely Maire Dress by Veera Välimäki from Stripes. This dress plays with strong contrasts, with a generous oversize fit, extra long sleeves, a straight body and an unusual shoulder construction, it makes for a classic day dress with a modern twist. Use a worsted weight wool such as De Rerum Natura Gilliatt for a warm dress you'll want to wear all winter.
That's all for today! We hope this Round Up inspired you for your next project but if you want more click here to read all our patterns suggestions.
Until Next Time… Happy Knitting!