We're enjoying a little bit of calm after the frenzy that has been the festive season, and along with that means finding inspiration for the first cast on of 2022. Whether you want to start the year with some small accessories, or make yourself a whole jumper, this round up is full of snuggly knits to keep you warm on the coldest of days,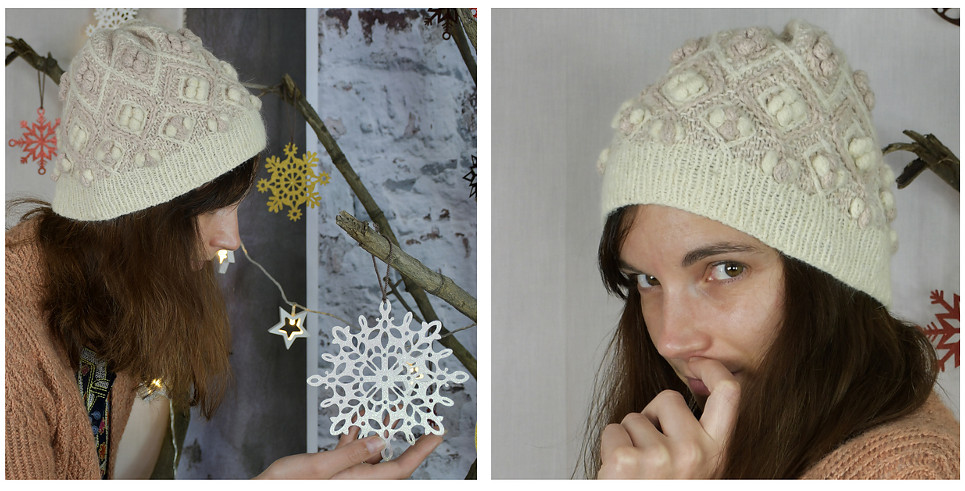 We're starting things off with the Enchanted Ornament Hat by Dream In Chocolate, a lovely winter beanie with an interesting bobble detailing that mimics Christmas decorations. Use De Rerum Natura Gilliatt for this seasonal knit that will keep your head warm in the coolest of temperatures.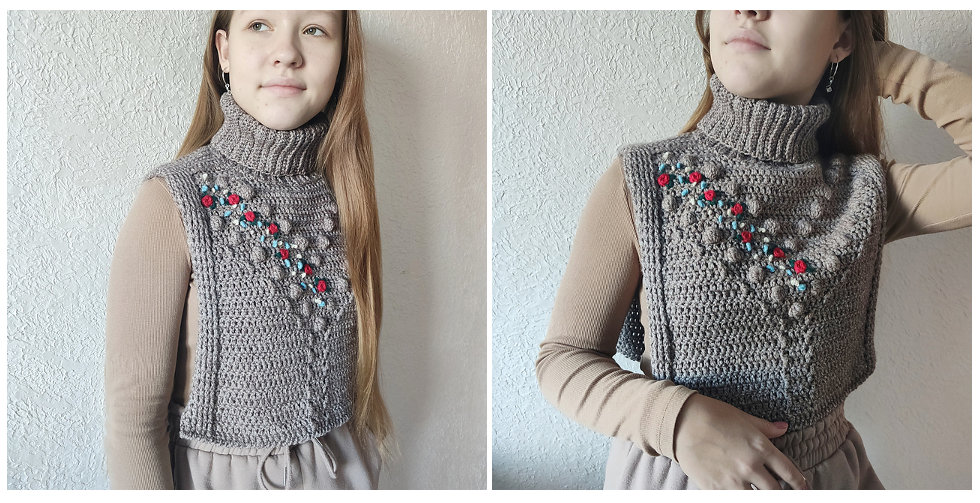 One trend we've been seeing a lot of recently is high neck bibs or collars, like the Spring Collar pattern by Marina Chekusheva. We love how this crochet collar has cute bobble detailing and little floral elements up one side. You could use CaMaRose Snefnug for a fluffy collar, or go with Fyberspates Tarma Aran for something with a little more density.
A step up from plain brioche mittens, the Cluaran Mittens by Ruth Nguyen features a lovely thistle motif in the centre of the mitt. Use a fingering weight such Crazy Zauberball with a contrasting colour of Onion Nettle Sock as for a dense, fluffy and warm mitten with an eye catching colour gradient. Want a matching brioche set? Ruth has also created a Cluaran Hat pattern which you can find here!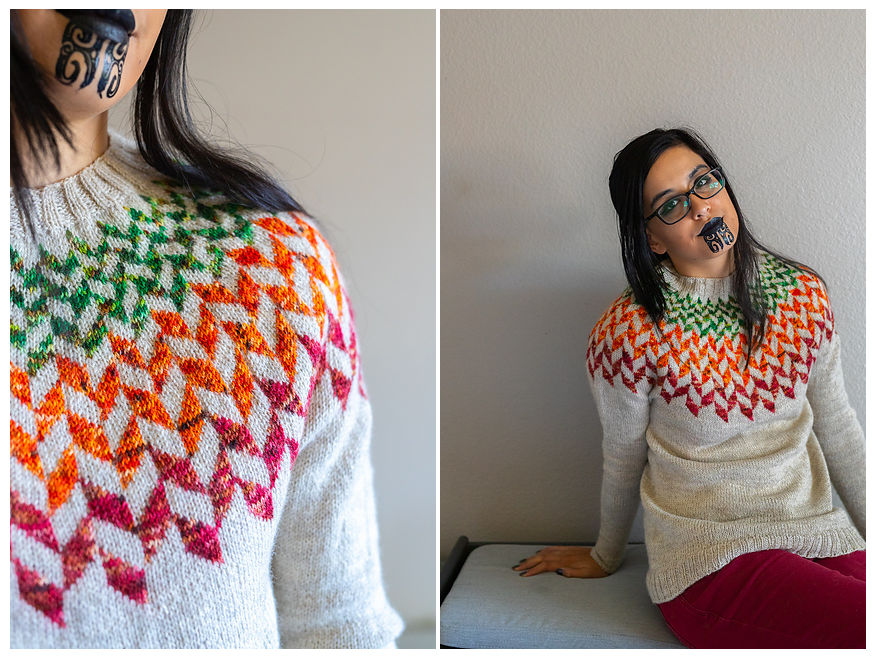 We love the Huhuatanga Pullover by Francoise Danoy with it's bright, bold colourwork yoke featuring the kumara motif – a common motif used in traditional weaving and other forms of traditional Māori art. Use John Arbon's Yarnadelic for a soft jumper with a lovely lustre . Our colour choice would be Hey Moon for the MC with Canto De Ossanha, Wondrous Place and Sunflowers In My Garden for the CCs.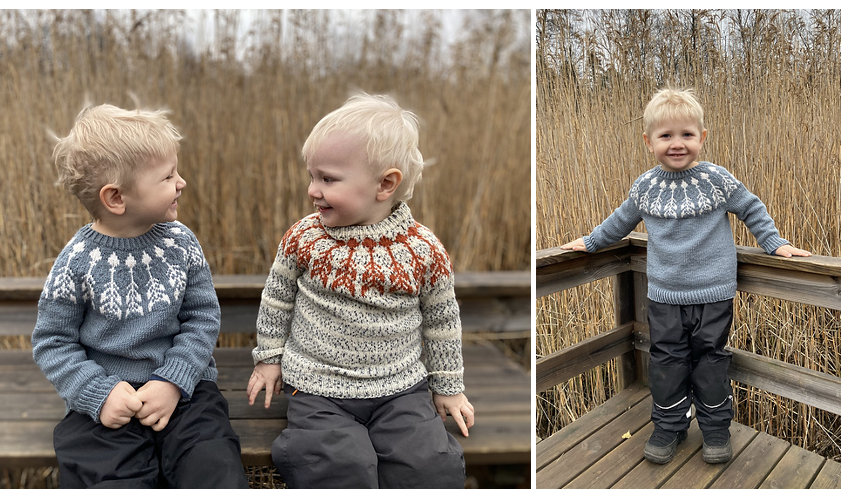 How adorable are these Heart Of A Wanderer sweaters by Anniina Juuti?! A delightful top-down colourwork yoke sweater with a bold arrow motif, in sizes available from 12M to 10Y. Use Sandnes Garn Merinoull for this lovely children's knit.
The Intentions Wrap by Brittany Garber is a meditative crochet rectangular wrap pattern with a wonderful wave design that would look equally as good with a solid colour as it does with the colour changes shown in the photo. We think Jamieson and Smith 2ply Jumper Weight would be a great option for this wrap, as the small balls would help you mix and match as many colours as you like with minimal waste.
The Moka Sweater by Marina Russo is the perfect addition to your winter wardrobe! A simple crochet jumper with cute puffy sleeves that can be adjusted to fit any size, this jumper would look fantastic in a rustic yarn such as Retrosaria Brusca with it's slightly mottled colourways.
That's all for today! We hope this Round Up inspired you for your next project but if you want more inspiration click here to read all our patterns suggestions.
Until Next Time… Happy Knitting!